Updated by Andrija Krstic
Capturing failed customer's payments is handled on Subbly by setting up proper dunning sequence. If you haven't already, make sure to watch through our University video showcasing the best way of retaining your customer base by utilizing Subbly's Churn Suite at its full potential.
---
Why is Payment Failure Email important?
Payment Failure email template can be found inside Emails section of your Subbly admin and it can be modified easily from there same as the other email templates.
You can read an in-depth article on how to manage the email templates
here
.
Proper setup of this email is extremely important when you're looking to promptly get your customers to update the credit card we have on file for them in case when their payment is failing due to expired/invalid credit card. How?
This email template will send a 1-click link that customers can use to update their credit card, instead of having to jump through the hoops of updating their card from inside the customer portal. This will significantly reduce the time and effort needed for the cards to be updated customer-side and will also increase the likelihood of preserving the customers and collecting payments from them.
An example of one email that the customer will see (with the 1-click link included) can be seen on the image below.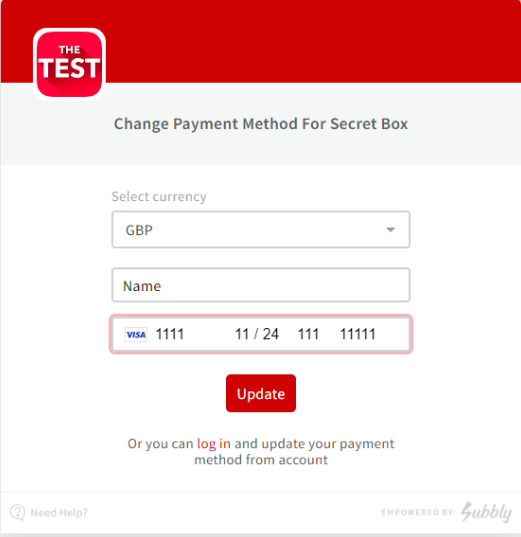 After updating the payment method customers will be presented with the following success prompt: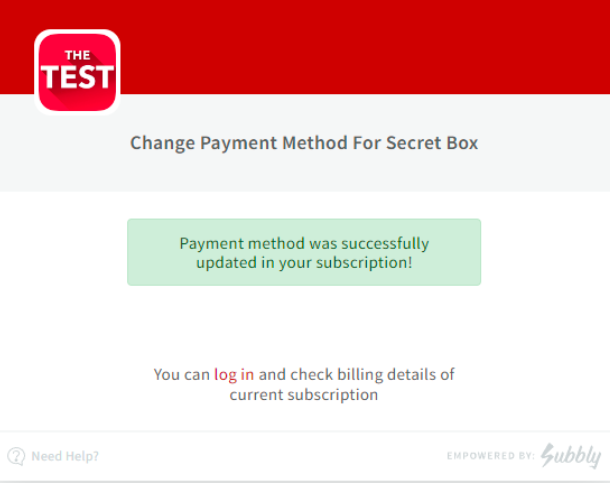 This can save a lot of time and help retain your customers so we strongly suggest using this email template!
Did you find this resource helpful?