Choosing an appropriate color combination in the website design process is considered one of the most important elements in creating a successful site. If you want to make your site more colorful and eye-catching by changing the color of any element, make sure to use the Colors tool from the tools sidebar on the left. 
---
How to use the Colors tool?
You'll find a set of various color shades available on the Palette, both Flat and Gradient. To add a new color, click '+' and pick the desired one from the dialog window.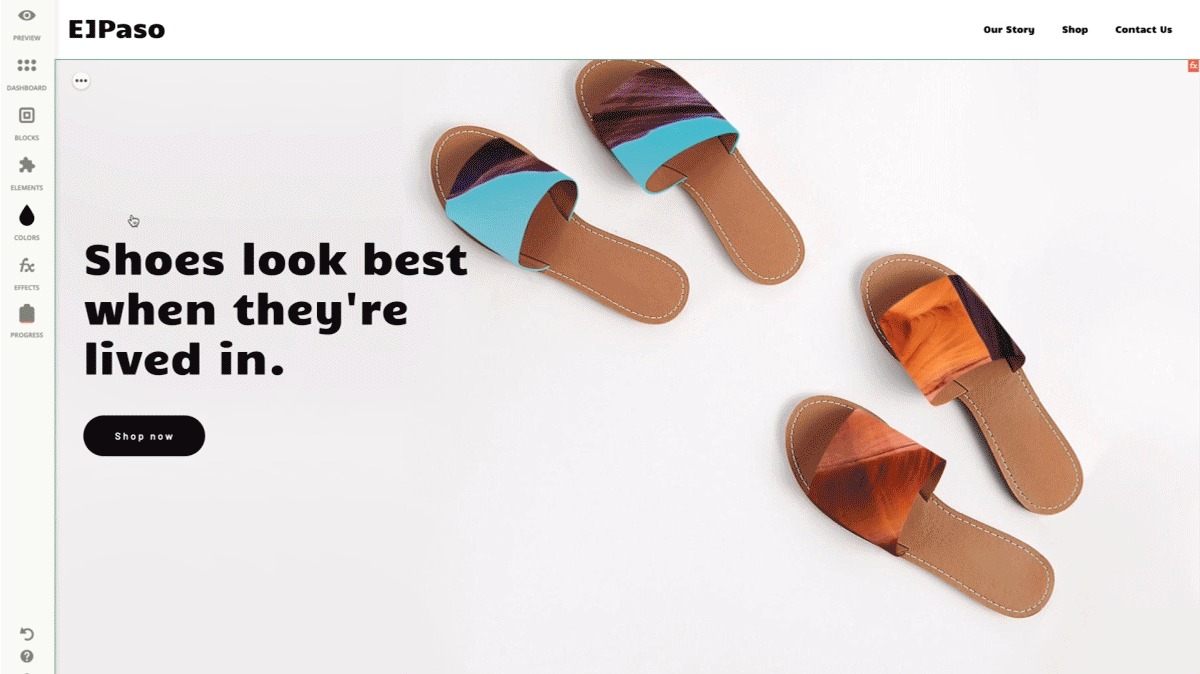 You can specify the Hue by simply moving the first pointer, while the second pointer determines the color Saturation.
Playing with the color Opacity using the next pointer can be really eye-appealing while dropping the color on different elements or a certain block. You can find the recently applied colors below, as well as insert the color codes you prefer.
Want to experiment with colors? Go ahead and use Gradient colors here. You can change the color patterns: Liner or Radial move the controllers to specify the desired style. 
After adding the desired color to the Palette, simply drag and drop the color to the specific site element (to title, paragraph, form, etc.).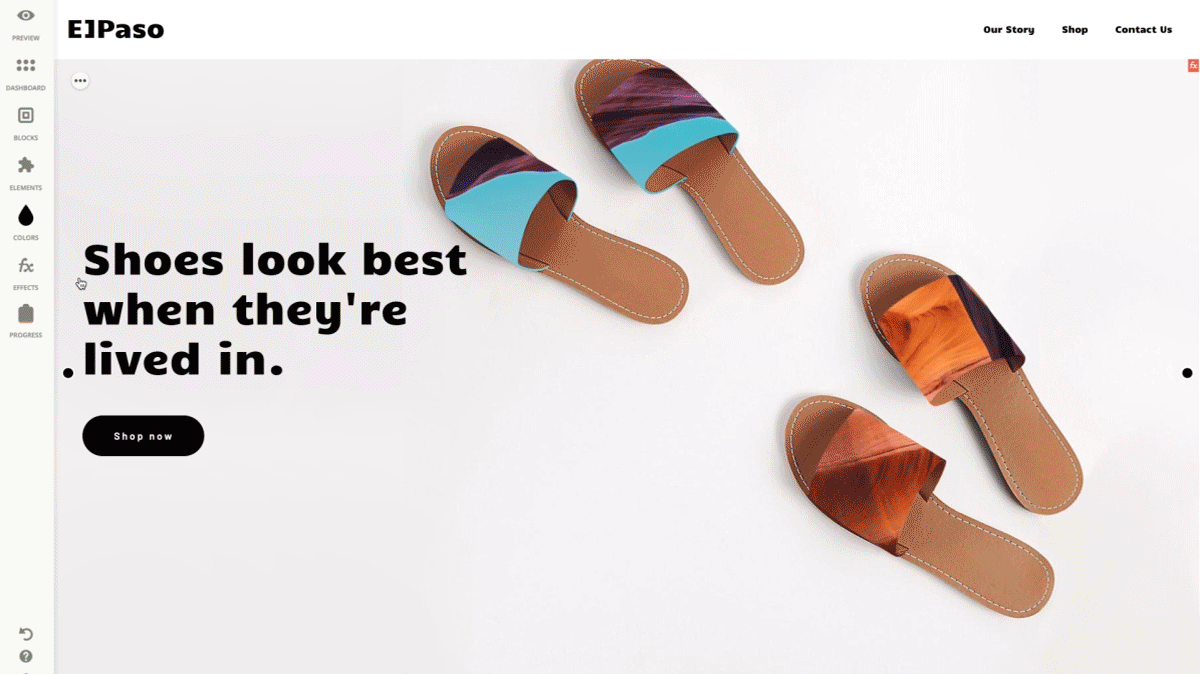 In the same way you can modify the color of any other element on your site making it more colorful and visually appealing using drag and drop.
If you want to remove the color from the selection, simply hover over the selected one in the same window and you'll notice the X  icon. 

---
Any questions? Give us a shout via the chat widget in the bottom right corner of your screen.
Did you find this resource helpful?