How to cancel customer's subscription?
How to cancel customer's subscription?
Managing customers subscriptions is one of the most important aspects of running a store on Subbly. But, every now and than, the time may come for you to cancel the subscription on behalf of the customer. This is how you can do it on your Subbly admin. 
---
Cancelling customer's subscription from the admin
In order to cancel customer's subscription you will need to go to the customer profile of the customer in question. You will be able to do that after clicking the three dots under the Subscriptions tab and opting to cancel the subscription as in the picture below.

---
Couple of important considerations
Customer's subscription will be cancelled immediately and no further payments will be taken from the customer. 
Customers are able to cancel their subscriptions themselves at any point via the customer portal. 
Please note that, upon cancelling of customer's account, the customer will receive the Subscription Cancelled email unless you don't have it disabled from here. 
Cancelling customer's subscription will not cancel the orders at the same time. If you'd want to cancel customer's orders, please make sure to do that as explained HERE. 
---
How can I cancel subscriptions in bulk?
Canceling subscriptions in bulk is really easy and done in very few steps. 
From your Admin dashboard, go to Subscriptions tab, select the subscriptions you would like to cancel, go to the "Actions" menu at the bottom of the page and click on cancel.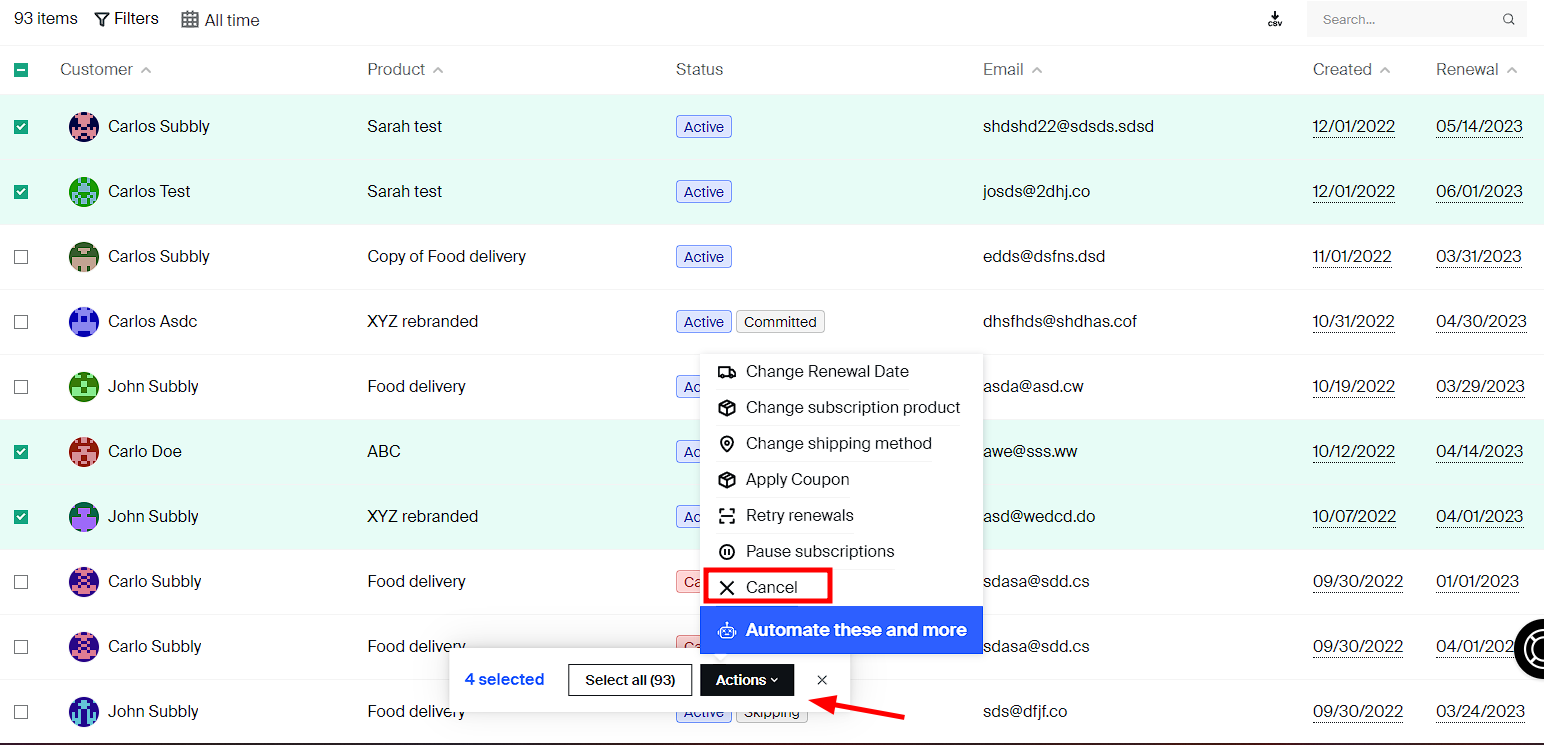 ---
Any other questions? Give us a shout.
Did you find this resource helpful?