Working with Subbly Experts
Working with Subbly Experts
Updated by Andrija Krstic
No matter if you're only in ideation phase or you're already running an established business on Subbly looking to scale, you can always rely on Subbly Expert Program to get connected to the vetted pro's in the industry who can help you with the issues you're having. This article explains how you can best leverage the Program to step your subscription-first game up a bit.
---
You can visit the Expert Program page at any point
here
.
What is Subbly Expert Program?
Expert Program was designed keeping in mind the well-being of Subbly merchants and users. The dedicated team at Subbly is constantly working on creating and nurturing meaningful strategic partnerships with subscription experts from different backgrounds and expertise, so they can support Subbly users at any point during their journey.
For additional FAQs on the Expert Program, please make sure to check the designated section below.
---
How can the Program benefit me?
Please note that you should only be contacting the Subbly Expert if you're having problems or need help with stuff that can't be handled through regular Subbly support channels or by regular Subbly customer support representatives.
If you're wondering how you can get in touch with Subbly support, please check the article
here
.
Based on their expertise, Experts are categorized in different categories on the Expert page. You can easily filter the groups of Experts specialized in different categories by filtering the appropriate category.

Explanations of different categories can be found below:
Education & Mentorship - if you want to get in touch with subscription-first experts that can advise you on how to grow, get investors on board, or give you general guidelines and direction on running and scaling your business.
Website Design & Development - if you want to get in touch with someone who can the site on Subbly for you, or tweaks the existing site so it optimizes better.
Subbly Setup & Configuration - if you need help setting up your Subbly store. This can stretch from creating products or utilizing some of Subbly's more advanced features.
Growth & Retention - if you want to get in touch with an expert who can help you grow your customer base or increase ARPU, LTC, and MRR, and at the same time lower your churn rate.
Logistics, Fulfillment & Procurement - here you can find and get in touch with agencies who can help with either shipping and fulfillment or product procurement.
Branding & Design - if you need to get in touch with somebody that can help you get your brand up.
Custom Development - if you are looking for someone that will get your Subbly store properly integrated with an external platform or for someone that will build bespoke checkout funnel solutions.
---
Working with a Subbly Expert
Once the initial contact has been made and you've agreed on working with a Subbly Expert, you will need to invite them to your admin (in case they need to do stuff on it, such as set up the products for you or get access to the website builder).
The only proper way to do this is to get the advantage of the Teams app, which you can always use to invite more staff members to your Subbly account.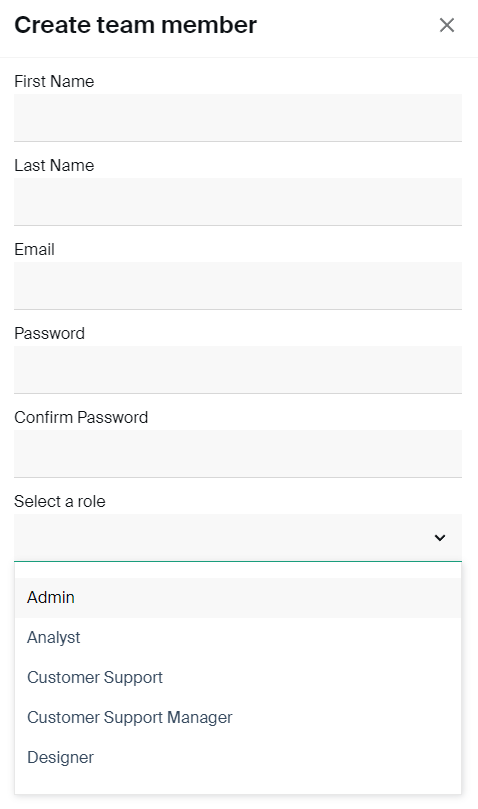 Please note that sharing logins to your Subbly account is not what you should be doing. Sharing logins with outside parties can present serious security concerns. Subbly won't be held responsible for any possible data breaches or losses that can come up as a result of shared logins.
An Expert will advise on what email you should be inviting to your Subbly account so they can start working and executing.
Once the work is done, you can always revoke access to an external party by removing them from the Teams app within your Subbly admin.
---
FAQs
How can I be sure that the individual is indeed Subbly Expert?
All agencies and individuals listed on the Expert Program page are 100% certified as Subbly Experts.
How do I get in touch with an Expert?
Please use the application form which you'll find inside the Expert profile to get in touch with an Expert. After submitting the form, Program Manager will get back to you in touch within 24 hours and will get you in touch with an Expert via email.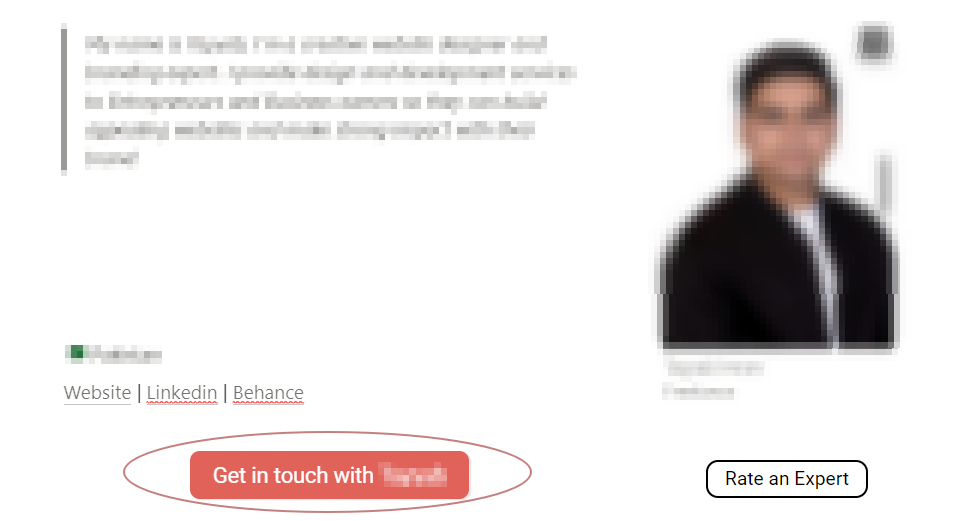 Can I leave my feedback for an Expert?
Yes, and we encourage you to do that! If you're looking to share your experience with one of the Subbly Experts you've been working with, please submit the Rate an Expert form you'll find inside the Expert profile as well. Please note that all submissions are subject to manual review by one of the Subbly staff before publication.
Are Subbly Experts employed by Subbly?
No. We're connecting the dots between Subbly users and third parties.
How much does it cost to get help from a Subbly Expert?
Depends on the scope of work required and on the Expert's current rates and availability. When you make contact with an Expert, it's usual that the discovery call is free of charge. You are not committed to continuing working with an Expert if the quote is outside of your budget.
Does Subbly take any cut in the price?
No. Subbly just mediates between you and the Expert.
I have questions regarding the Program, where can I ask them?
Please direct any questions that you might have to the regular support channel (use the chat widget inside the admin or message support directly at support@subbly.co).
Did you find this resource helpful?