How to add GIFs to your website?
How to add GIFs to your website?
Updated by Jun Hyeok Yang
Adding engaging visual elements like GIFs to your website can greatly enhance user experience and make your content more dynamic. If you're using a user-friendly drag-and-drop website builder, the process becomes even simpler. In this guide, we'll walk you through the step-by-step process of adding GIFs to your website using the Image element. Let's get started!
---
How to do it
Begin by logging into your website builder. Inside the website editor, you'll typically find a selection of elements that you can add to your page. Look for the Image element. It is the first element that will appear once you open the Elements tab.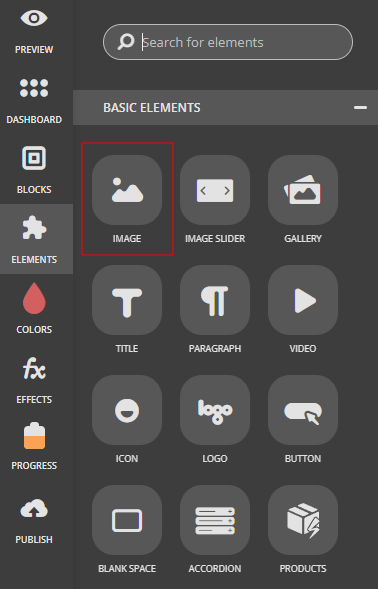 Now, drag and drop the Image element onto the desired area of your web page. This could be the main content area, a sidebar, or a specific section where you want the GIF to be displayed.
After adding the Image element, now it's time to add the desired GIF. Right-click the Image element and select the Upload Image option.

And voilá! That's pretty much the process! Remember to choose compelling and relevant GIFs that enhance your website's content and engage your visitors. Enjoy the process of creating an interactive and visually appealing website by using our user-friendly website builder!
Make sure the file that you are uploading is a .gif file. On the contrary, it won't work.
Not sure where to find cool GIFs? Check out
this page
.
---
Do you still have questions? Feel free to reach out to our customer support chat! We will be happy to help.
Did you find this resource helpful?