How to create "Subscribe & Save" offers on Subbly?
How to create "Subscribe & Save" offers on Subbly?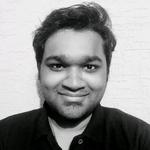 Updated by Binu Francis
Want to offer your customers an option to subscribe to the product they're trying to check out as a one-time purchase? You can now have a similar setup on Subbly!
---
What is Subscribe & Save offer?
You might have come across different online stores - even the likes of Amazon, offering one-time products on a subscription, at a lower or discounted price.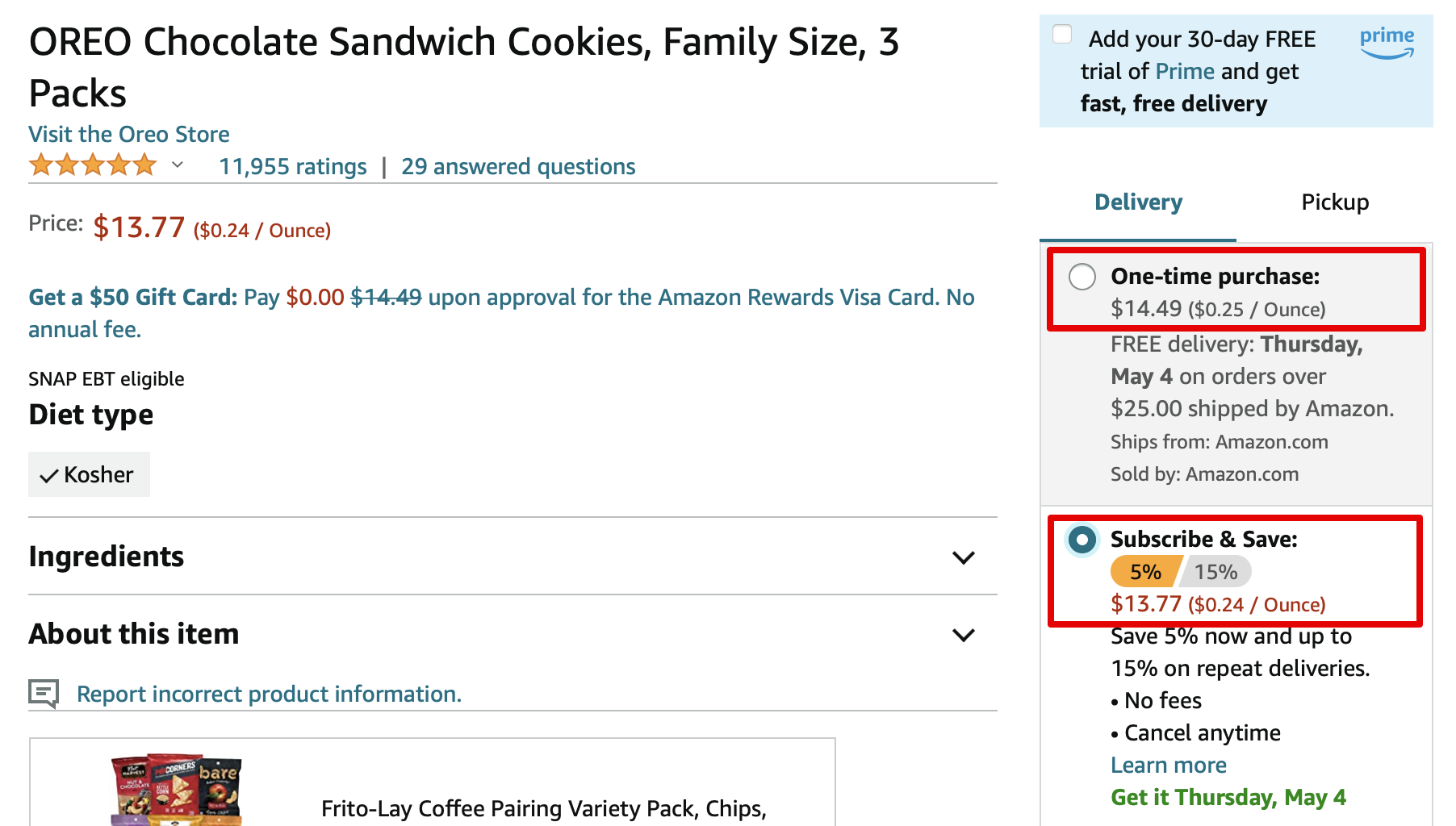 This setup has two advantages - the customers will have the option to get the same product delivered regularly without bothering about ordering it again or running out of the product, and allows them to get it at discounted prices, while generating recurring sales for you from the same customer.
To set this up on Subbly, you'll first have to create a product each for the one-time purchase and subscription. You can do that by heading into the products section of your Admin, and clicking on Create a product to proceed with creating the products. You can learn more about creating subscription products here, and one-time products.
Once you've set up the two products, you can move forward to offer the product as a subscription and one-time purchase using custom product layouts on the website
---
Creating Subscribe & Save offer using custom product layouts
If you're using Subbly website builder you can simply create a custom product layout, which involves arranging the images, description and purchase options for the product manually within the page. You can watch the video below from 5:35 for a quick refresher on building custom layouts on Subbly.
Within the custom layout, you can simply add an additional button below your product - for a total of two, one for a one-time purchase option, another for a subscribe option, and link each of the buttons with respective product checkout links, like so -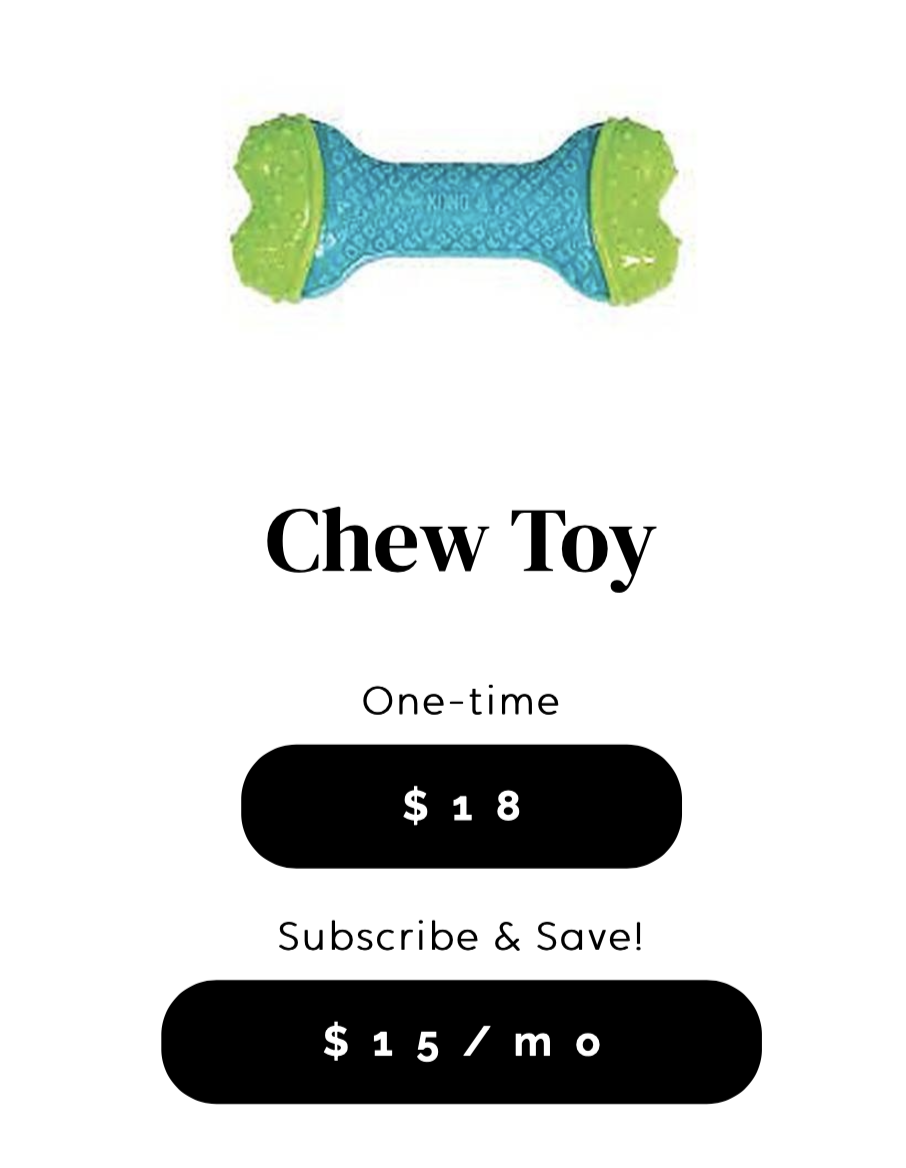 This will allow customers to choose between trying the product and buying it just once, or opting for the subscription and saving on their repeat purchases.
---
Creating Subscribe & Save offer using funnels for subscriptions
If your customers are checking out with a subscription, and you want to offer them optional extra one-time products they can attach to their subscription at a discount - this can be done using funnels!
You'll simply need to create a funnel that's triggered by the subscription product you want to create this offer for. Follow along these steps -
Create a funnel within Growth > Funnels section by clicking on Create a funnel

On the next step, proceed to click and select the subscription product you want to trigger the offer for.

Once you've added the subscription product, choose any one step(out of pre-purchase, mid-purchase and post-purchase) where you'd like the offer to be shown, and click on the Edit button beside it. Pre-purchase shows the offer right after the customer clicks on the checkout, Mid-purchase shows it after the address and card details have been entered, and post-purchase shows after the checkout is complete.

For subscribe and save offers, pre-purchase steps would work best - so we recommend adding the offer on pre-purchase. Although, you can test and check if other steps offer you better conversions.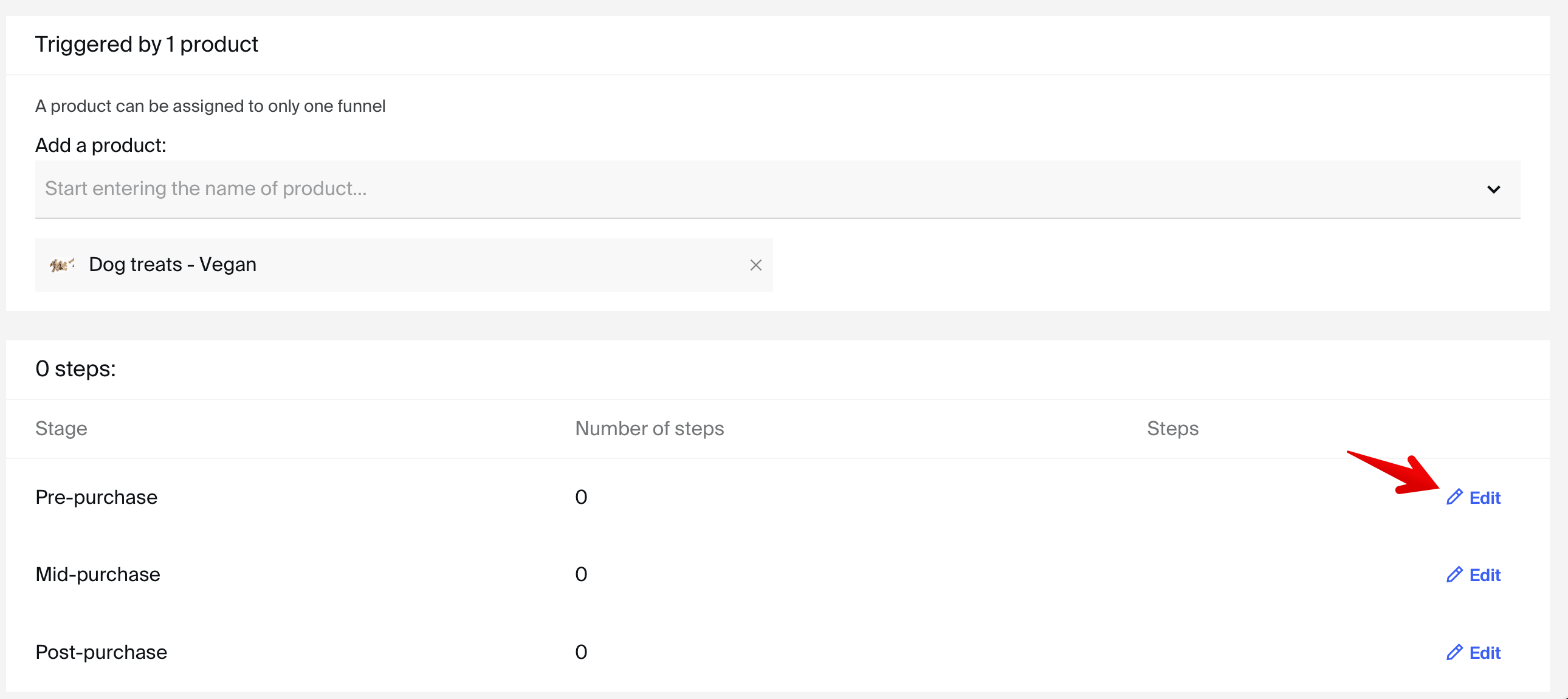 On the next step, click on Create, which will lead you to the offer setup form. Here, you can create the
CTA of the offer
Choice settings - if it's supposed to be a binary(Yes/No) offer, or a Single choice out of multiple products, or multiple choices from multiple products
Product you want to offer to attach to the subscription
Duration - if it should only be added for the first billing(Once), or Forever
Discount (% off, or flat amount)
Custom description
Flow setup - as to where the customer should be taken to, based on the choice(if they accept the offer, or reject it)
Once you've added these settings, save the funnel step. When customers try to checkout with the subscription product - they'll be shown the funnel step to add the one-time product as part of the subscription with specified discount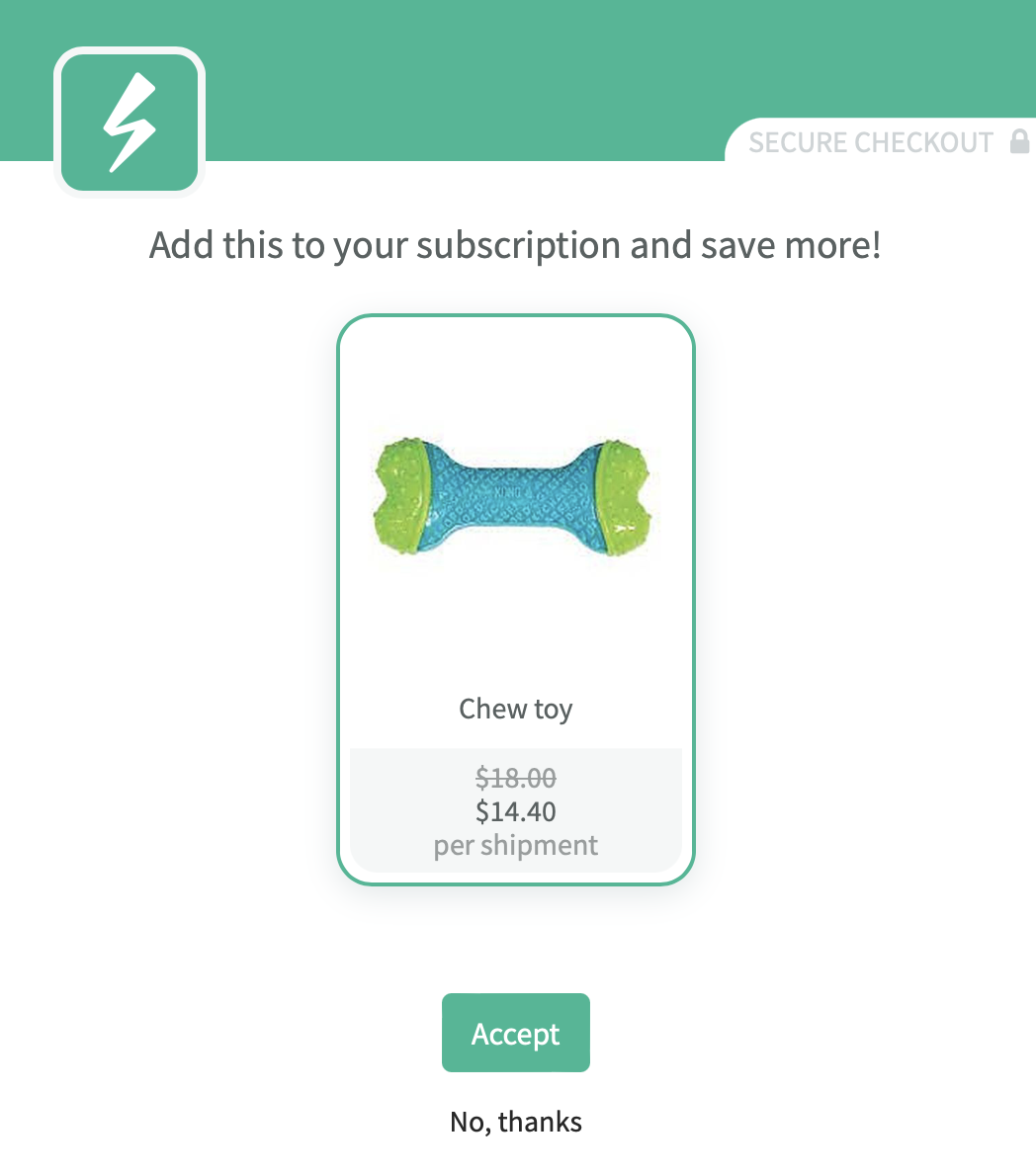 You can test the setup by visiting your product checkout link - and the offer should show based on the funnel step you chose for displaying the offer.
If you're having any issues around setting this up - please feel free to contact us on support, and we'll help you out!
Did you find this resource helpful?