Blank space is an element that allows you to structure your website in a better way by simply adding some empty spaces.
---
Getting started
You can find the element inside the Elements tab on the left sidebar: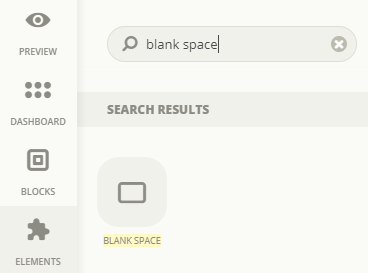 Blank Space is useful when you simply want to keep a block but not have visible elements within in. Since your blocks get deleted when you remove all your elements, using Blank Space is a good way to have an "empty" block on your page. You can then adjust the space to any size and dimension you want!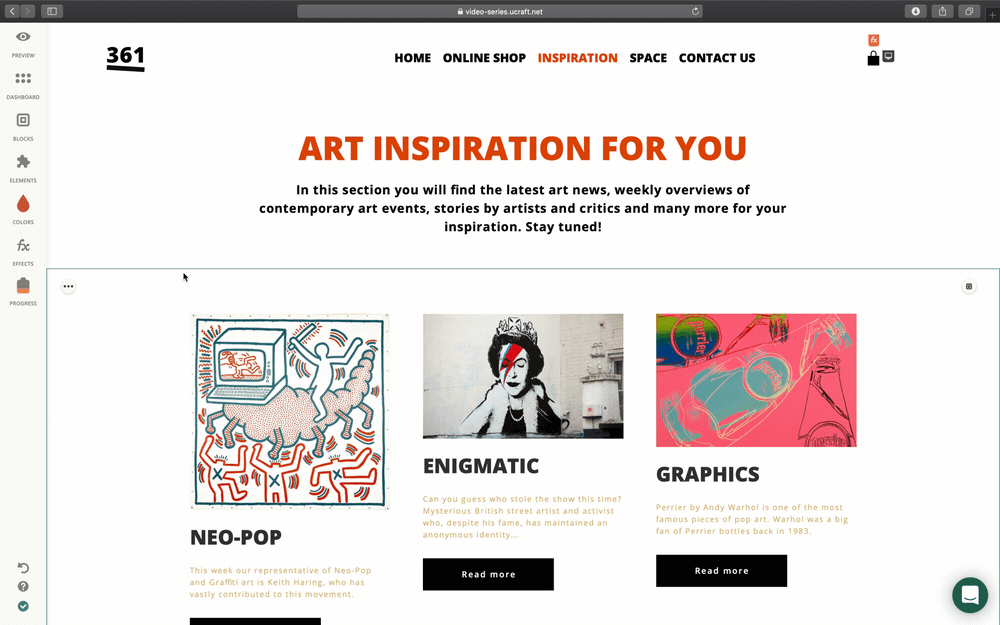 If you want to add element in the Blank Space Element, you can do so by simply dragging your desired element within the blank space and dropping right when you notice a grey outline of the blank space. 

Alignment - To change alignment settings of the element, click on the 'Alignment' icon and choose the desired position: top, center, bottom.
Visibility Settings - It enables making a certain Element/Block appear on Desktop, Mobile only, or everywhere by default. Simply hit Visibility Settings and choose the desired option from the dropdown menu to get full control over the Visibility of the Divider on your page.
Location visibility - allows you to which you can include or exclude specific cities or countries or set the appropriate Custom IP.
Trash Icon - If you don't need the Element anymore, simply click 'Trash' to remove it. 
---
Some use cases
I can see plenty of you wondering about the possible use cases for this type of element. Well, actually this one can solve lots of issues the customers/users had with the element positioning on the previous iteration of the website builder. 
Some of the most common use cases that this element can solve would be: 
adding the blank space on the side or above/beneath the existing element to help with the positioning of one element inside the other (you add the element where you want it so it covers the empty space)

use the Blank Space element as the background filler which will serve as a backdrop for the text or something else you want outlined and contrasted against the background
---
Always remember we're just a step away so hit the Chat box in the lower right corner and our Support Team will be glad to assist you! 
Did you find this resource helpful?