Why my orders don't appear in my Shipstation admin?
Why my orders don't appear in my Shipstation admin?
This is rather common question we're getting so we decided we can make it a help article. There are a couple of things you can check when you are not able to see your orders lining up in your Shipstation admin when you already have them on your Subbly admin. You can follow the troubleshooting on this page.
---
Make sure that Shipstation is connected
First of all, make sure that you've connected Shipstation properly to your Subbly account. You can see a detailed article on how you should connect Subbly to Shipstation here. 
You can test the connection from inside your Shipstation admin by clicking on the Test Connection button. If you have it set up correctly, you should be able to see Subbly added as a custom store.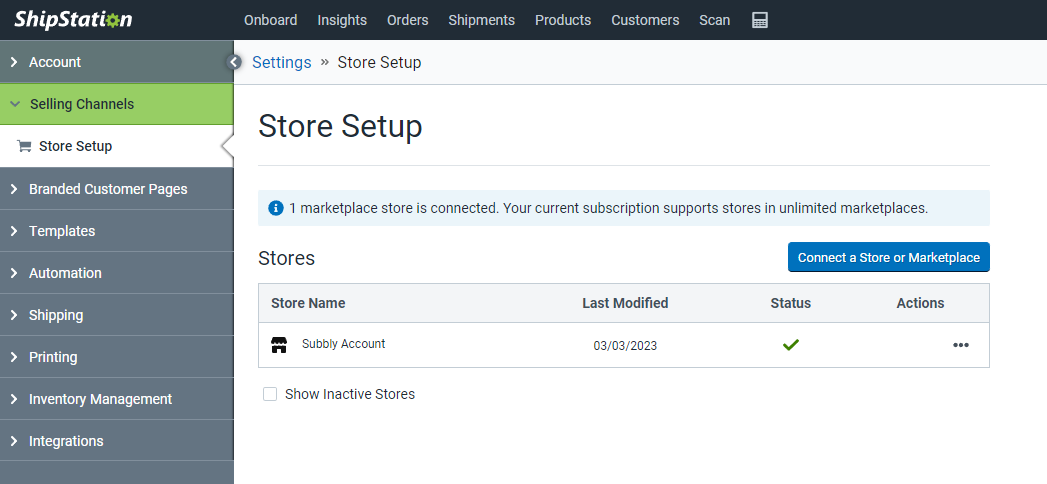 ---
Make sure that the shipping date has been reached
One important consideration is that Shipstation will only fetch orders from Subbly when the actual shipping date for the order has been reached. 
Orders with future shipping dates will not appear in your Shipstation admin before the actual shipping date so please be patient.
---
Try to manually refresh the feed on Shipstation
If the shipping date for orders has been reached but the orders are still not appearing in your Shipstation admin it could be that Shipstation is struggling to process webhooks that are being sent from Subbly. If you want to expedite the process, you can try to manually refresh the order list on your Shipstation by clicking on the Update button at the top right corner of your Shipstation admin as presented in the image below.

Did you find this resource helpful?