Language Switcher Element
Language Switcher Element
If you are building a multilingual site where your customers are able to browse different versions of the site associated with different languages (you can modify and control that via Languages App, by the way), you might also want to place this element somewhere on your site so customers will be able to choose between the preferred language when they visit your store page.
---
Getting started
This element can be found inside the Elements section on the left sidebar as in the picture below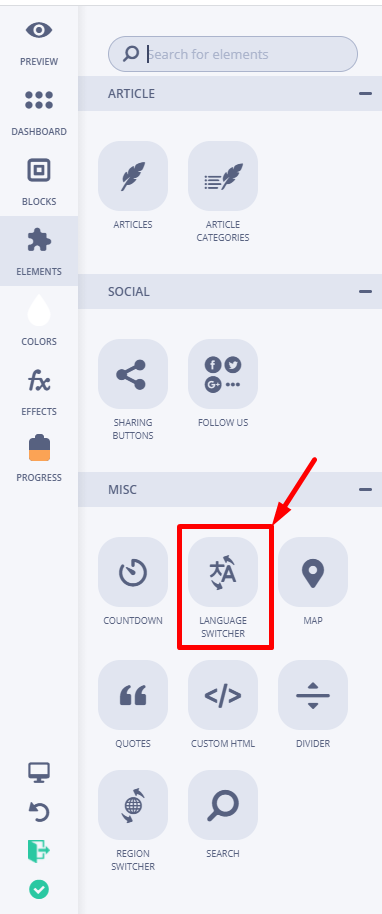 Just feel free to drag and drop the element wherever you want it to appear on your site. 
When added, you will be able to modify the styling and appearance as well as visibility settings for the element from inside the contextual menu after you click on it. 
This element works in conjunction with the different languages added and enabled on the Languages App inside your builder's Dashboard. 
For more info on how to setup a multilingual store on Subbly please check the article
here
.
---
Let us know if you have any questions in particular.
Did you find this resource helpful?