Have some doubts about how the cart is managed once the customer has initiated the checkout process? Read below for further clarification!
---
How to get to the cart view inside the checkout?
Click on the Edit button on the right of Your cart to double check contents of your cart. You can navigate from there to manage the subscription plan and preferences you've chosen at the start, without needing to go through the whole process again.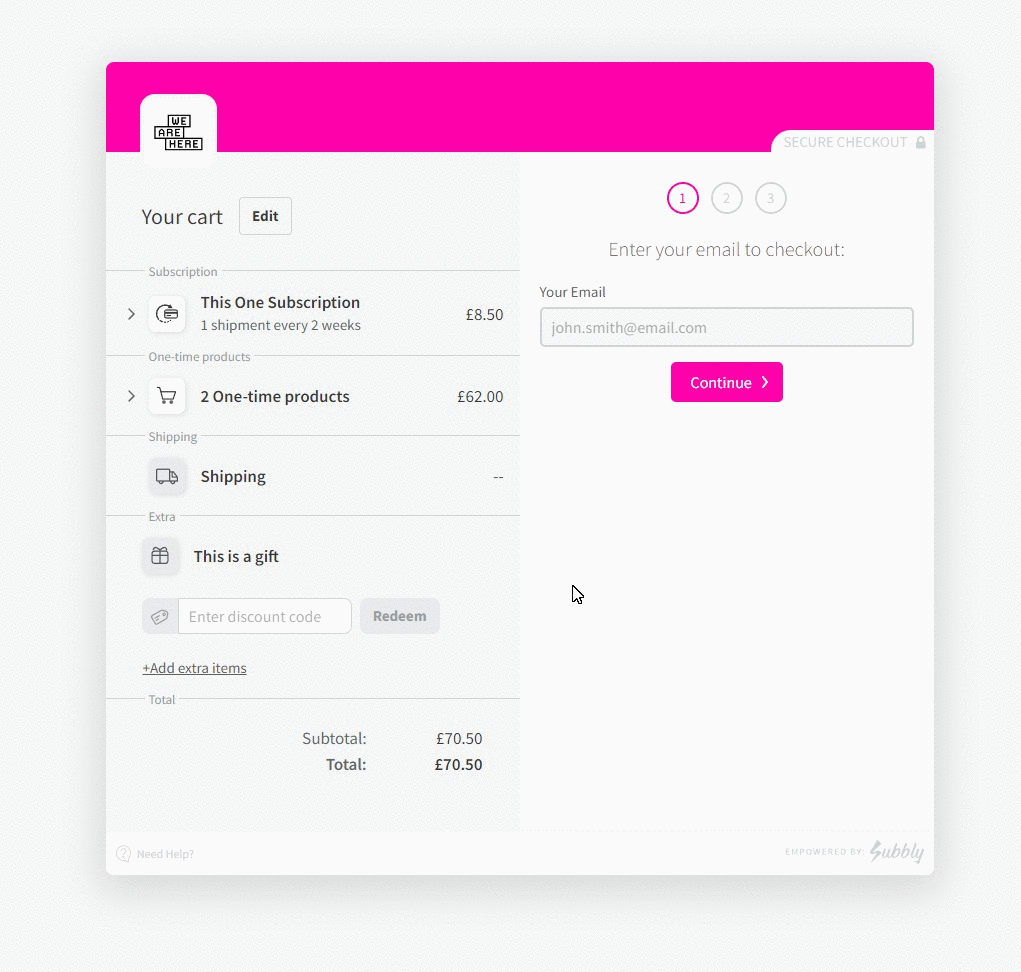 ---
How to remove/change the quantity of items from the cart?
This is only possible if you have at least 1 subscription and 1 one time product added to the cart. Once again click on the EDIT button and you'll be able to either remove the subscription and only keep the one time product and/or decrease/increase one time items: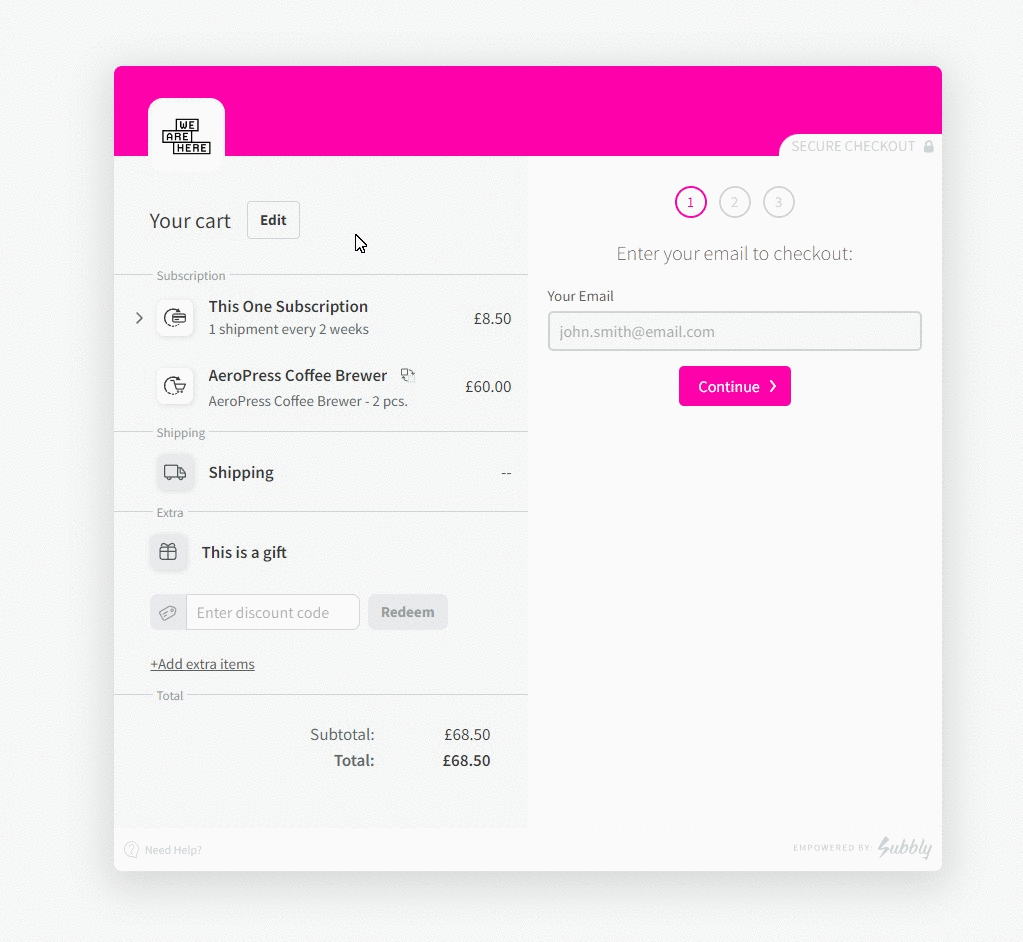 If you only have 1 subscription product in the cart and want to remove it to add a different one, just initiate the checkout for the other subscription product. The new one will automatically replace the previous subscription.
How to add an addon to the cart?
The way you subscribe to a one time product is using the addon feature. If enabled and while editing cart that has a subscription and at least 1 one time product, you'll see a toggle option named Subscribe below the one time. Simply click on it as shown below to add that product to the subscription and it will renew with the subscription using the same pricing plan rules.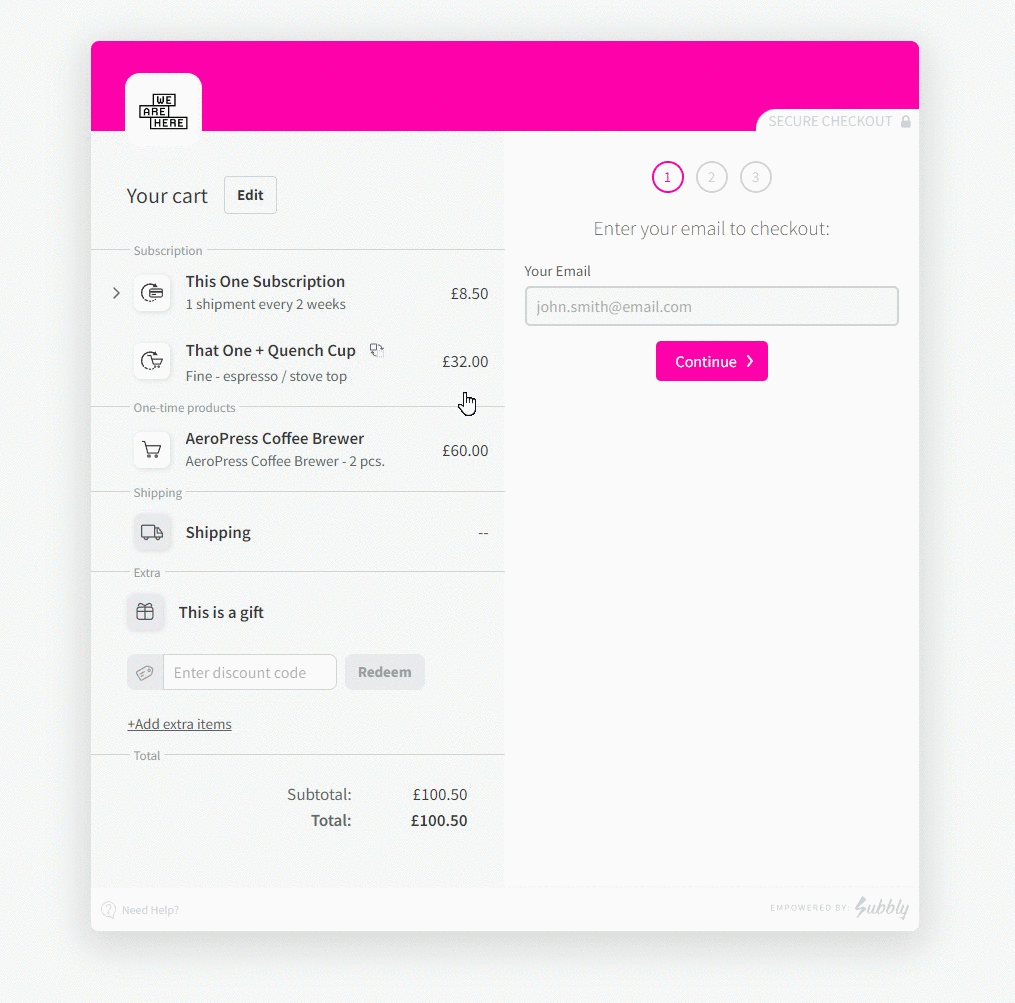 ---
Can I have more than 1 subscription item in the cart at the same time? 
No, please note you can only have 1 subscription product in the cart at a time. However, if you would want your customers to be able to purchase more than 1 subscription during checkout, you can set up the post purchase funnel.
This feature will let you build up your own flow that will be presented to customers after purchasing the initial product. In this part you can offer more subscription products to customers while still having them at checkout! 
---
How to navigate between previous and next question on the checkout survey?
If you created a checkout survey, your customers can easily go back and forth between each of the questions by clicking on the Next Step or Previous Question buttons at the bottom of the screen: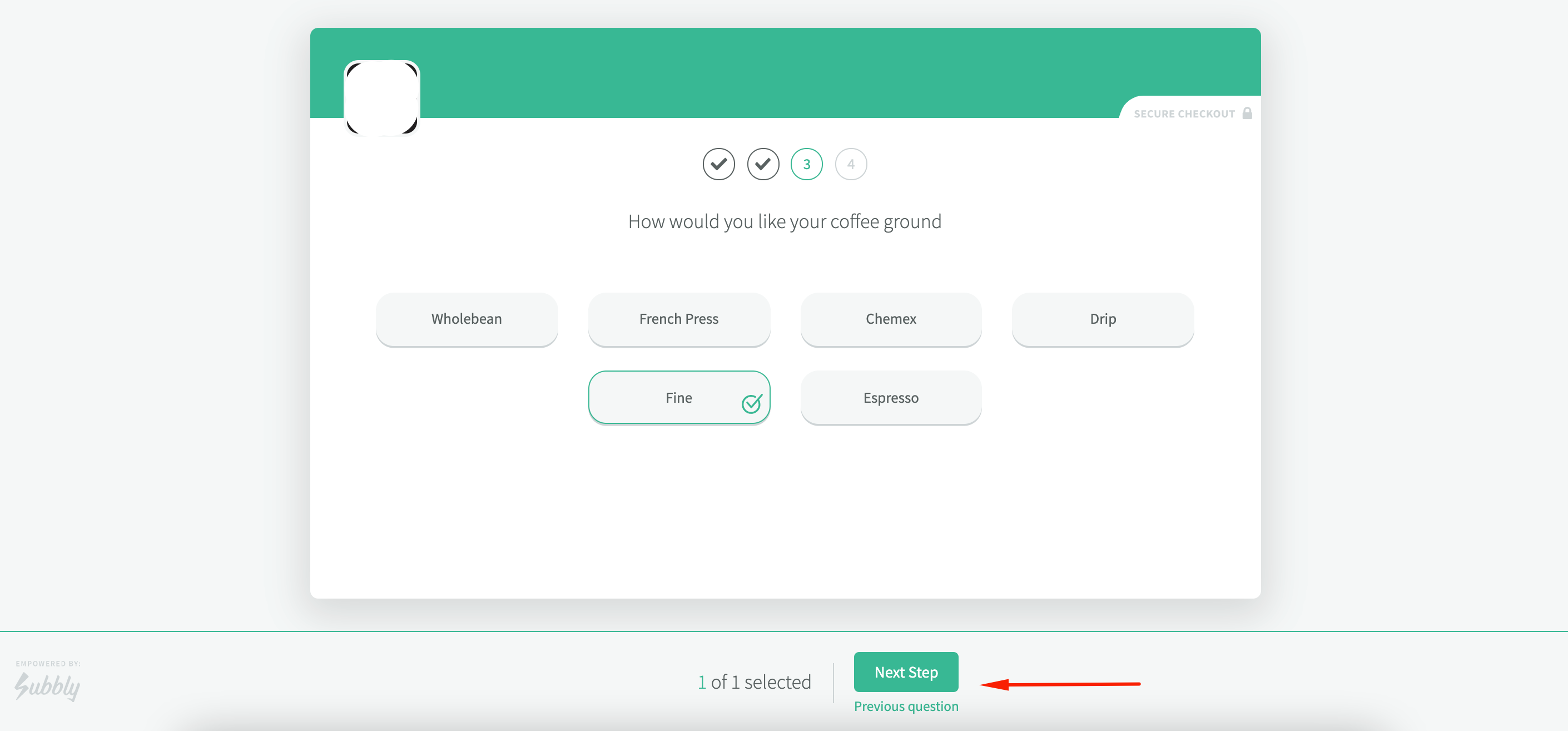 ---
How to change shipping address and shipping method at checkout?
While at check out, you will be asked to submit your address, afterwards you will be prompted to select among your inputted addresses or add a new one.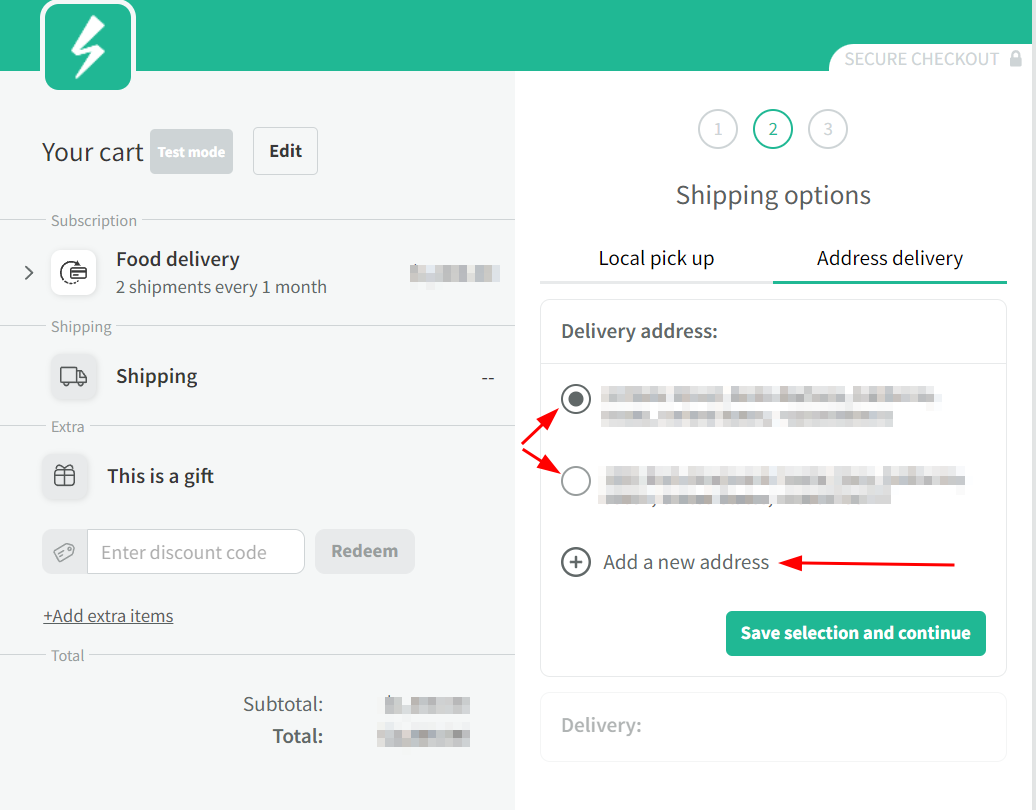 Be aware that saved addresses can not be edited while at checkout.
After selecting a desired address and continuing, you'll be prompted with the shipping methods available for your location.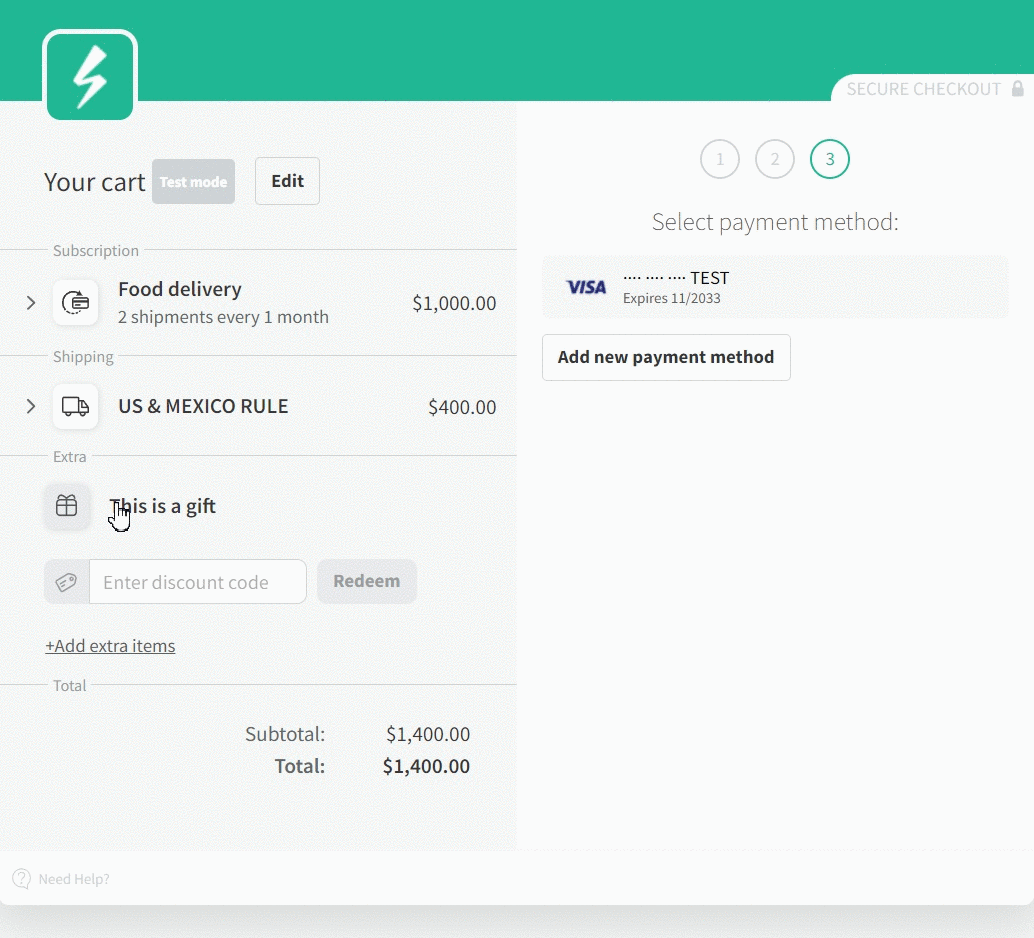 You can still change your shipping address and shipping method before processing payment.
Did you find this resource helpful?