There are several scenarios where customers of your store can obtain some credit. Let us explain how that works so you can take max advantage of it!
---
What is Account Credit Balance?
Account balance is credit that can be redeemed/used for the following purchases of the customers. It's a great way to reward loyalty. By navigating to a specific customer profile, you'll see the proper field just beneath the general account information: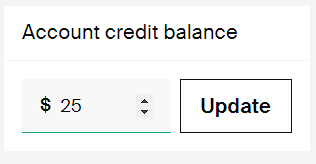 In this particular example, $25 will be deducted from the following payment of the customer which could be a new purchase or, if he's an active subscriber, then from the next renewal.
---
Different ways of applied the account credit to customer's subscription
There are 3 different ways your customers could have obtained or increased their credit balance:
By sharing their referral link and his friends signing up using it. You can read more about how the referral program works here. 
Accepting a cancellation offer which incentive was to gain some credit in exchange of keeping the subscription active. Are you already using the cancellation flow? 
By merchant manually adding it to the field (yes, you can edit it)
Customers can keep track of their available balance by logging into the customer portal: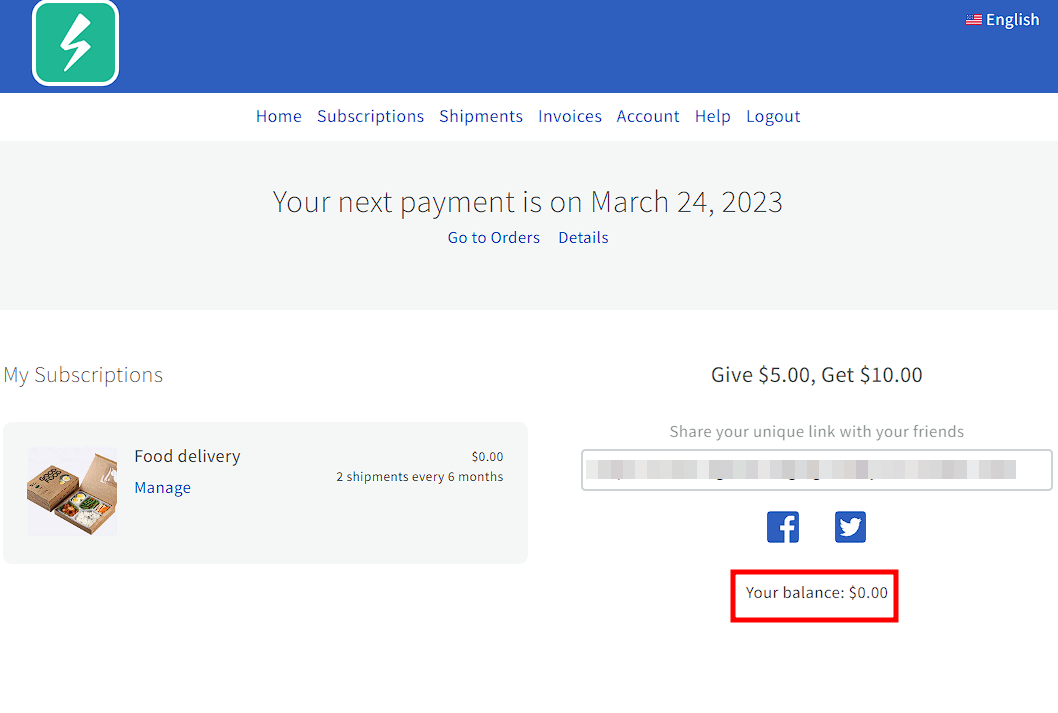 Please note customers are not able to manage account balance on their end. This means they can't choose to which purchase apply it or how much credit will be used for the next payment. By default all balance will be automatically deducted, but if the amount paid was lower, remaining credit will be used for the following payment (and so on...).
Got questions? Just give us a shout!
Did you find this resource helpful?