Lines are a great way to structure your site's pages, agree?
---
Getting started
There are two types of lines:
Vertical lines: Can be used to structure your pages and create columns.
Horizontal lines: Useful to underline important information or add dividers to your pages.
The latter is being automatically created for each block, however, perhaps the simplest way to separate certain blocks on your page is creating vertical lines. 
Here is where Divider Element comes in handy. Horizontal lines are also a great way to add visual value to your layouts. All you need to do is simply drag and drop the Divider element on the canvas.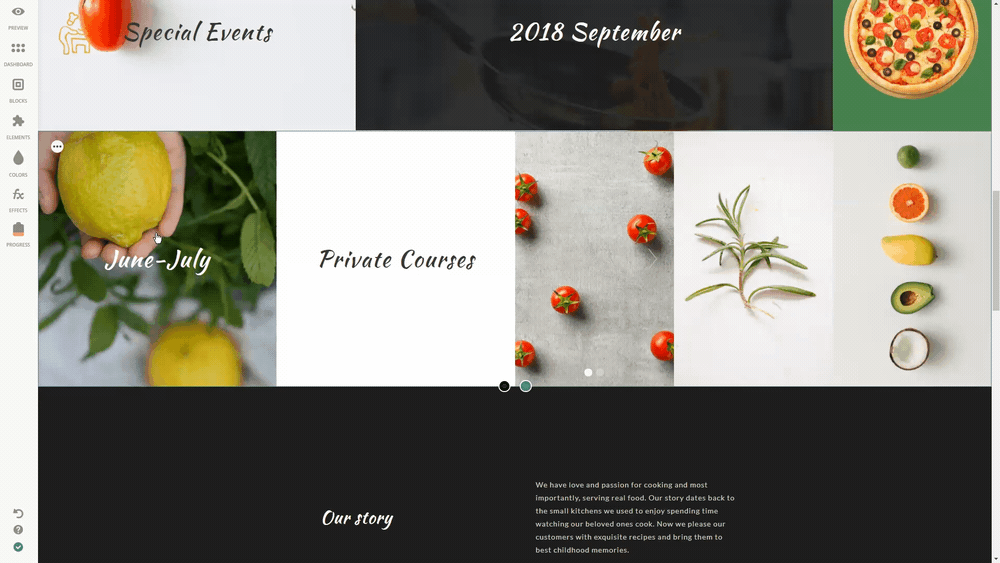 ---
Settings
Length/Width - Move the black controller right below the element to change its height or play around with the side pointers to change the width. 
Color - If you want to make your site more colorful and eye-catching, simply pick the desired shade using the Colors Tool on the left and drop it right on the Divider.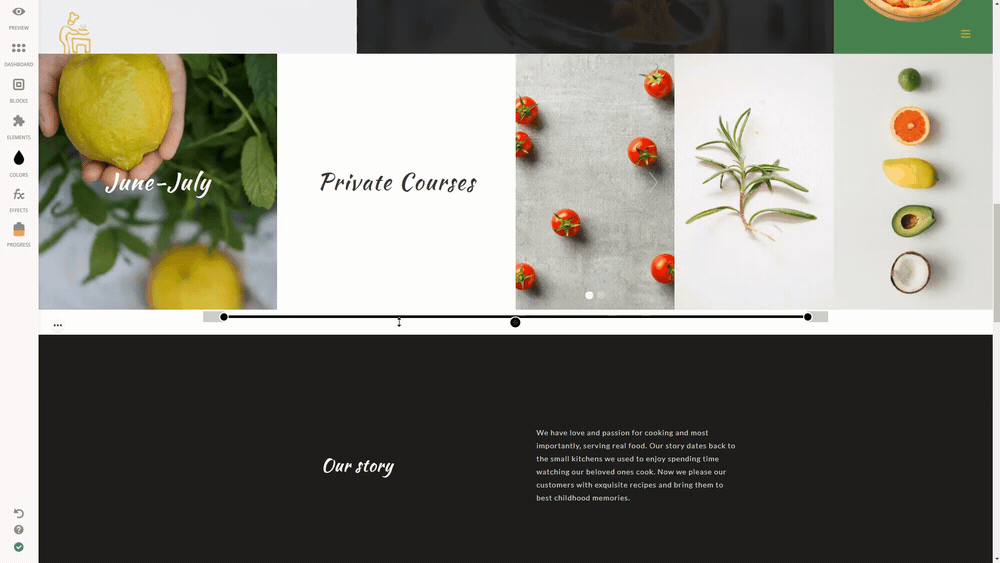 Alignment - To change alignment settings of the element, click the Alignment icon and choose the desired position: top, center, bottom.
Visibility Settings - It enables making a certain Element/Block appear on Desktop, Mobile only, or everywhere by default. Simply hit Visibility Settings and choose the desired option from the drop down menu to get full control over the Visibility of the Divider on your page.
Next comes Location visibility. Include or exclude specific cities or countries or set the appropriate Custom IP.
Delete - If you don't need the Element anymore, Click Trash to remove it from your page in a blink of an eye.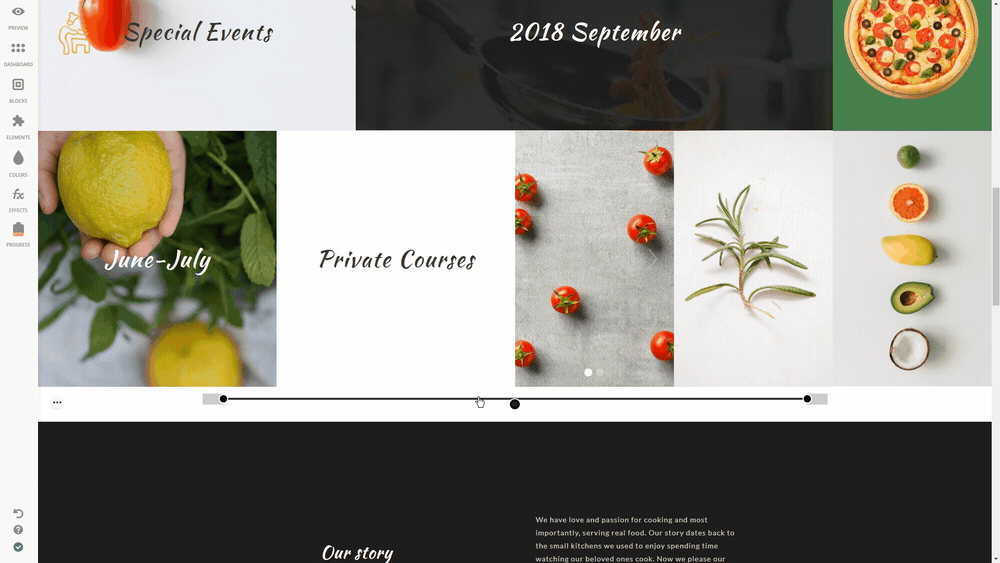 Did you find this resource helpful?