How to add Trust Pilot reviews to your website?
How to add Trust Pilot reviews to your website?
Are you looking to add reviews from TrustPilot directly to your website? You can follow the steps below to make sure your website is always up to date with the latest glowing reviews.
---
Third-party review applications
Currently, we don't have direct integration with any review 3rd party app and that includes TrustPilot.
Fortunately, there's still a way you can add your reviews and add credibility to your website and store.
In order to add TrustPilot to your web pages, you would first need to get the code directly from the TrustPilot business.
---
How to obtain a TrustPilot code?
Log in / sign up to Trustpilot Business.
From your dashboard, select "Showcase", then "Website Widgets" from the left-hand menu.
Select the TrustBox that you would like to use on your website.
Click "Get Code" on the right-hand side.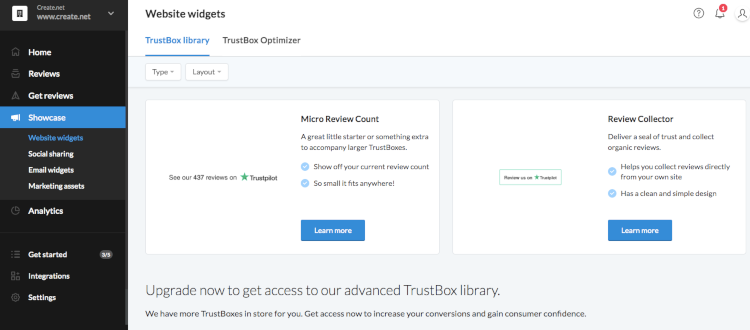 After clicking on Get Code, you will get 2 sets of codes.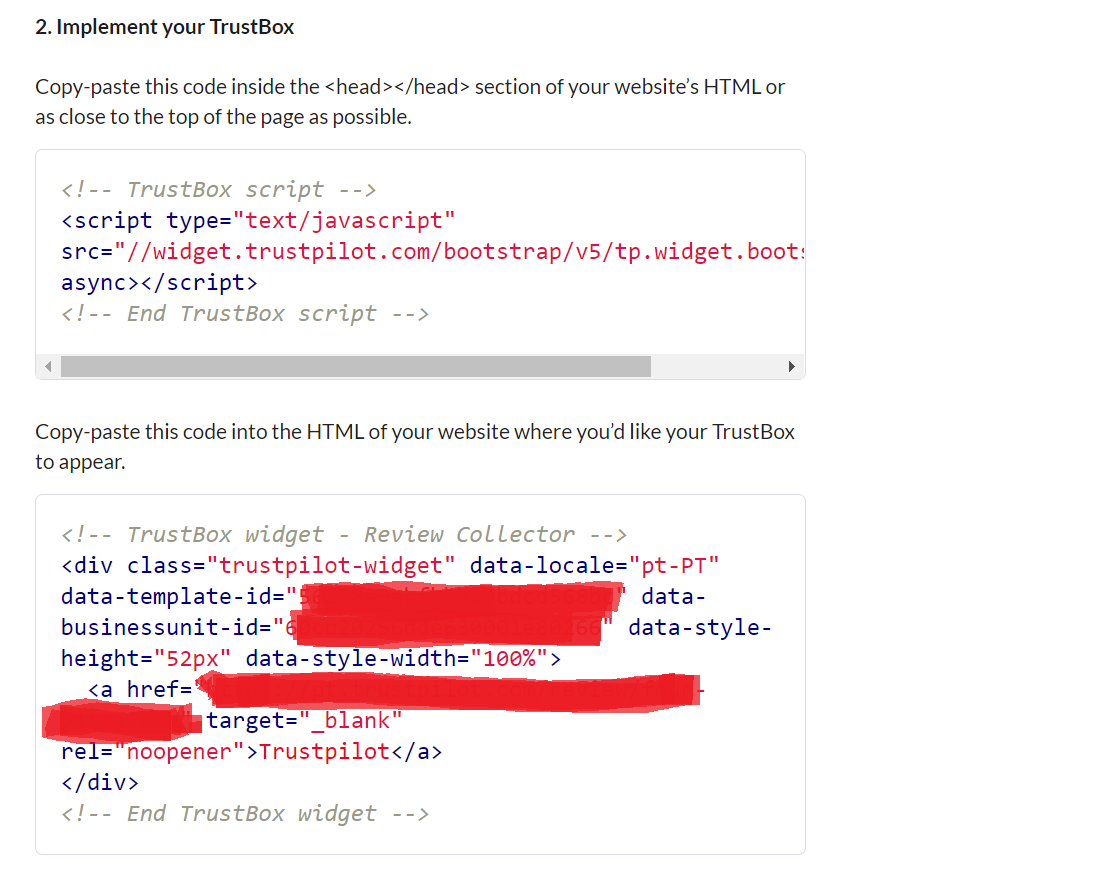 One is needed for the of the page which you can place inside your website by going to Dashboard>Site Settings> Code Injection and pasting it inside the tags.
For the actual widget code, it should be added through the Custom HTML element by injecting the 2nd code you extract from Trust Pilot.
Did you find this resource helpful?