Adding chatbot to your Subbly site
Adding chatbot to your Subbly site
Going above and beyond with your customer service is what differentiates solid business from extraordinary! Adding a chat widget and enabling (24/7?) chat support 💬 to your customers will translate into greater conversions and customer happiness. Luckily enough, you're perfectly able to do that if you built your store on Subbly ⚡ And here's how!
---
Please note that we already offer integrations with the likes of Manychat, Zendesk or Intercom which can easily be added to your checkouts and customer login area. Note that you can integrate with these through here. 
However, if you're wanting to enable the chatbot directly on your site's pages (not only on the checkout or customer login area), what you need to do is to use the code injection panel inside your Dashboard > Site Settings to include the javascript code which will be enabled on your landing pages.
Please note that every service you're looking to add as chat widget will provide a JS code which needs to be added to the of your site's pages in order for chat widget to appear 💬
Just for additional clarity, this is how your Code Injection tab should look like if you're aiming to add Facebook Chat Messenger for example 👇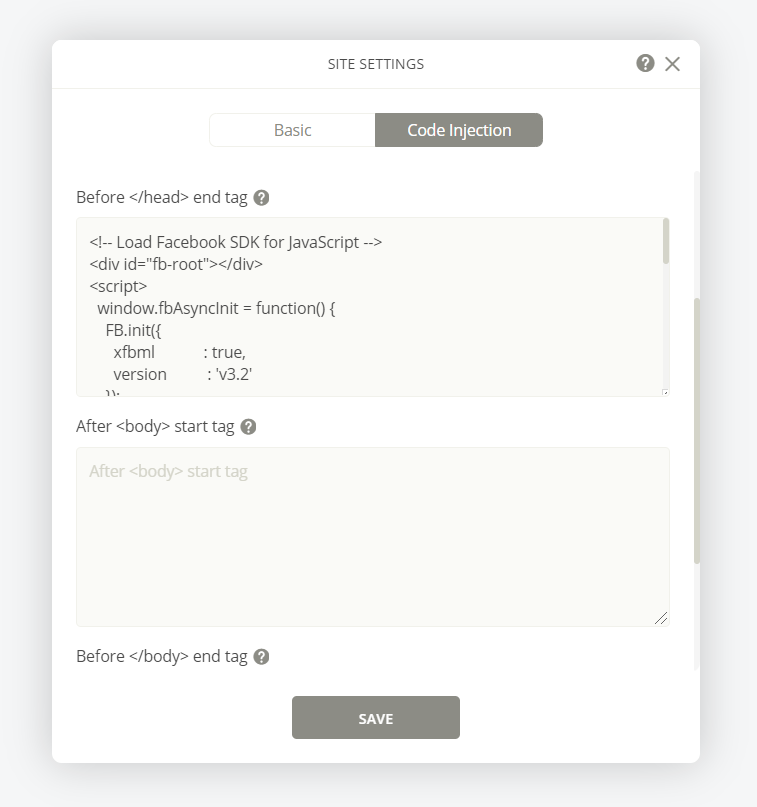 Have any questions? Don't hesitate to reach to the customer support team by using our chat widget down to the right 😉
Did you find this resource helpful?