If you're boosting your existing site by adding Subbly's product checkout onto it, please read below to configure the proper settings
---
How to enable Checkout only mode?
The very first step is to go to the General Settings of your store and enable the Checkout Only toggle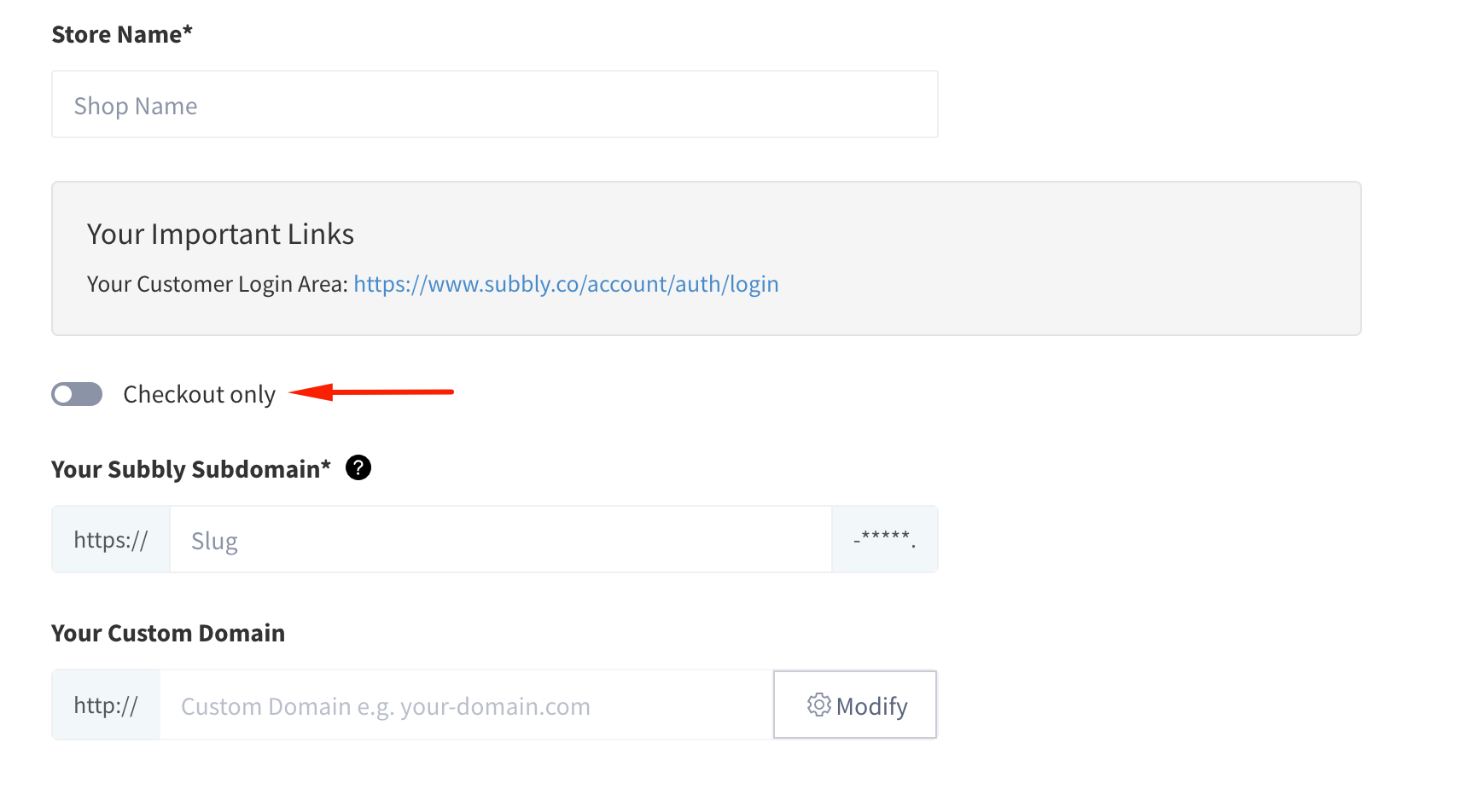 Do not forget that Subbly is an
all-in-one solution
that provides not only a powerful e-commerce platform but also a solid website builder so you can build up your store relying entirely on our technology. 
Secondly, make sure to add Your External Website URL, e.g., https://www.mystore.com into the field that just opened.

Your Unique Store Identifier field is autocompleted based on the name of your store. 
When finished, you're ready to start creating your products and embed them onto your current site!
---
How does this work in practice?
During the checkout flow or by managing their subscription from inside the customer portal, your customers will come across a couple of different buttons/links which they can use to be redirected back to your home site. One example would be Go Shopping button present on the checkouts.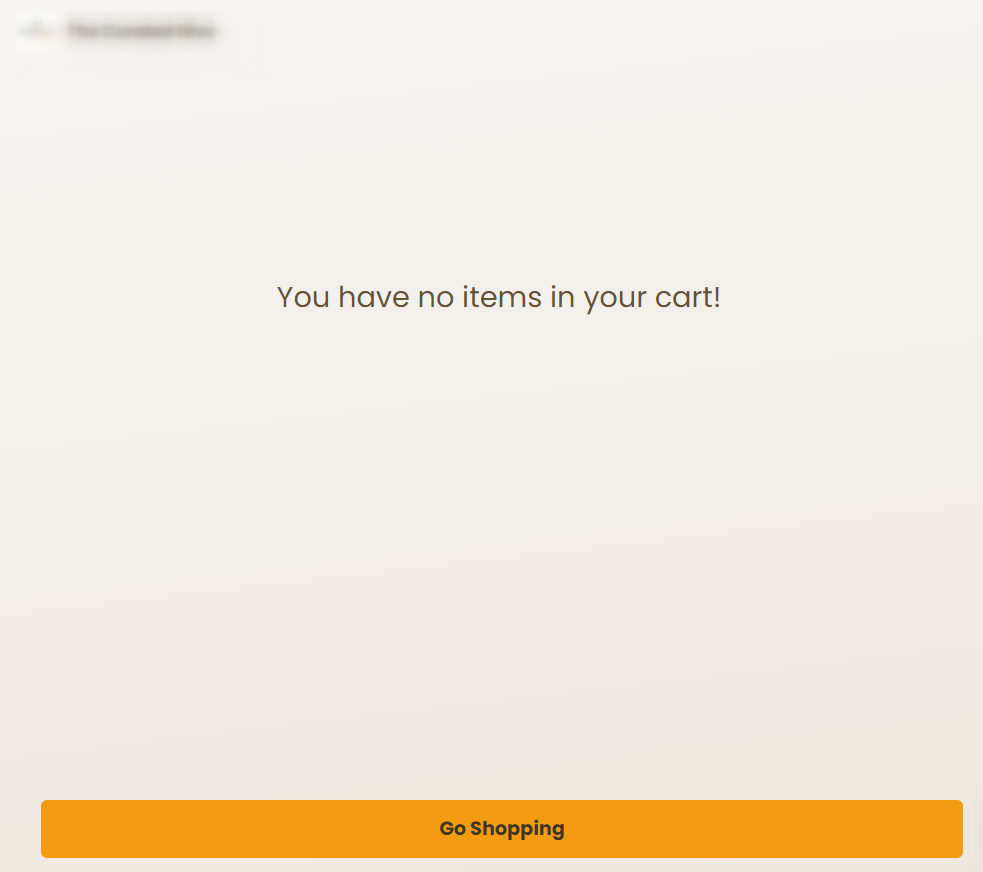 If you prefer for your customers to be directed to your shop page and not the homepage, add the shop page URL to Your External Website URL field instead. 
Another place where the fallback URL goes into action is the Home button inside the customer portal: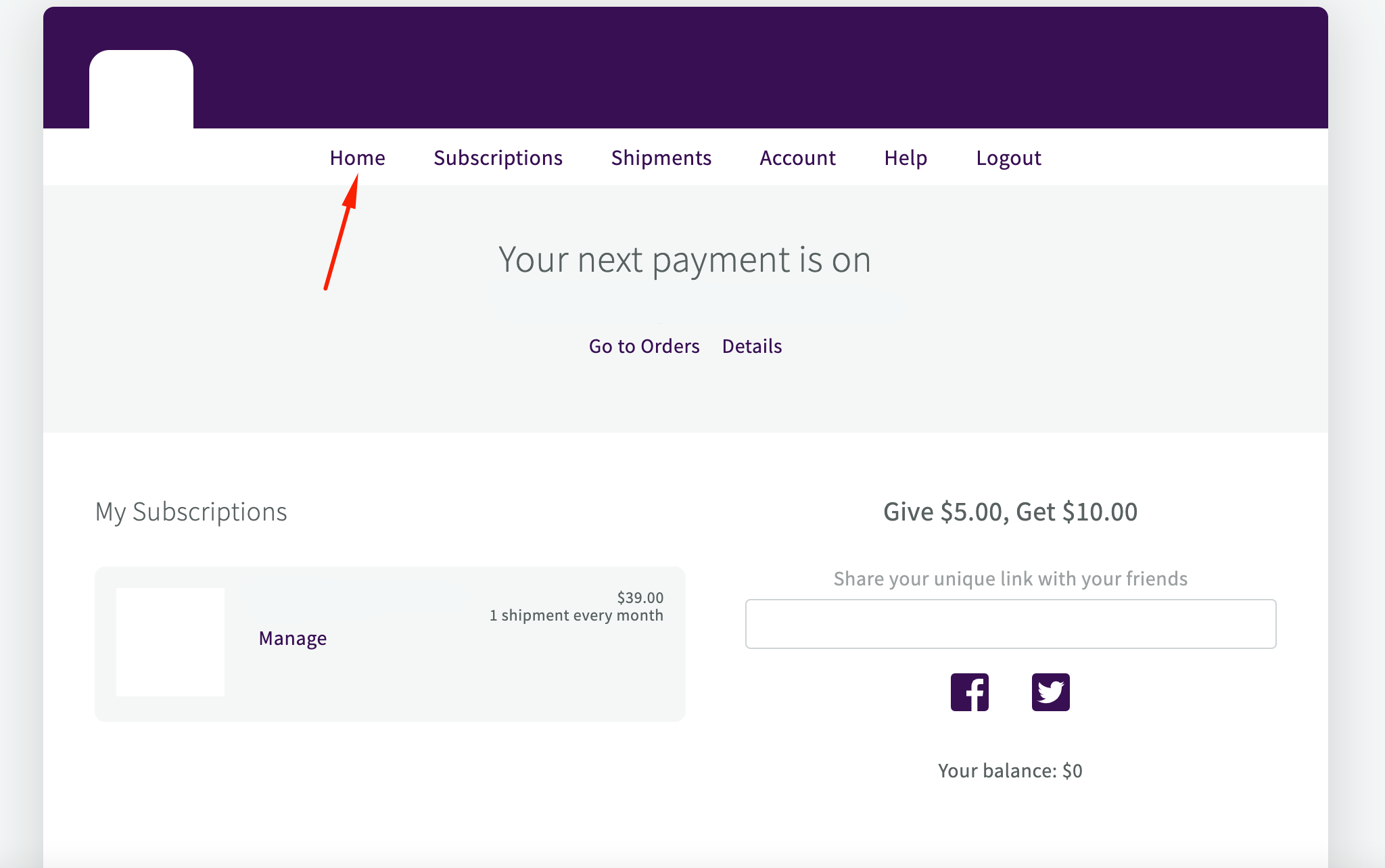 Additionally, your referral links work by redirecting customers to your site and that URL is also the one you input as your external website
Keep in mind that not enabling Checkout Only mode when not using our website builder will cause for the fallback URLs to return an error page.
Questions? Feel free to reach out! 
Did you find this resource helpful?