If you already have your store externally created and you just want to use Subbly as a subscription plugin which you'll add to your store, you can do that as well This is possible on any of the following plans detailed HERE.
---
If you're wondering about the process of how to embed
Subbly 
product checkouts to the external site, please check this article
here
. 
An Integral part of the process is knowing how to handle 'embed widget'. This neat tool on Subbly will let you easily customize and add styling to the CTA button which you'll actually embed on your site. When customers land on your page, they will initiate the Subbly modal checkout by clicking on this button.
First of all, you'll need to go to your products page on your admin and choose which product you'd like to embed on your page. 

After clicking the Embed button as in the picture above, you'll be taken to the actual Embed Widget panel where you can manually set the CSS (cosmetics) of the actual button to be embedded.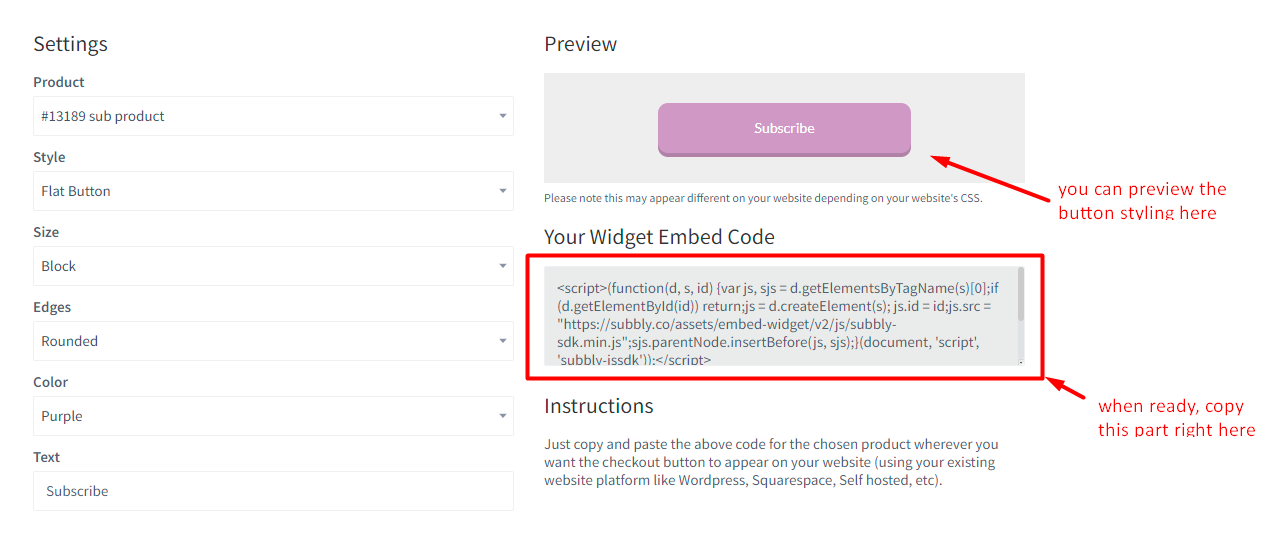 ---
Embedding the button on the actual site
For more info on how you should embed your subscription button to the actual external website, you need to proceed as explained here. 
Did you find this resource helpful?