How do I enable Apple Pay?
How do I enable Apple Pay?
Updated by Rich
In order to provide more payment options and make it easier for your customers to make a purchase, don't forget to enable Apple Pay.
---
Before starting, please note Apple Pay is available only if you:
After meeting the above requirements, follow instructions below:
Enable Apple Pay in Subbly here

Choose the country of your Stripe account

Go to your Stripe admin here
Click on Add new domain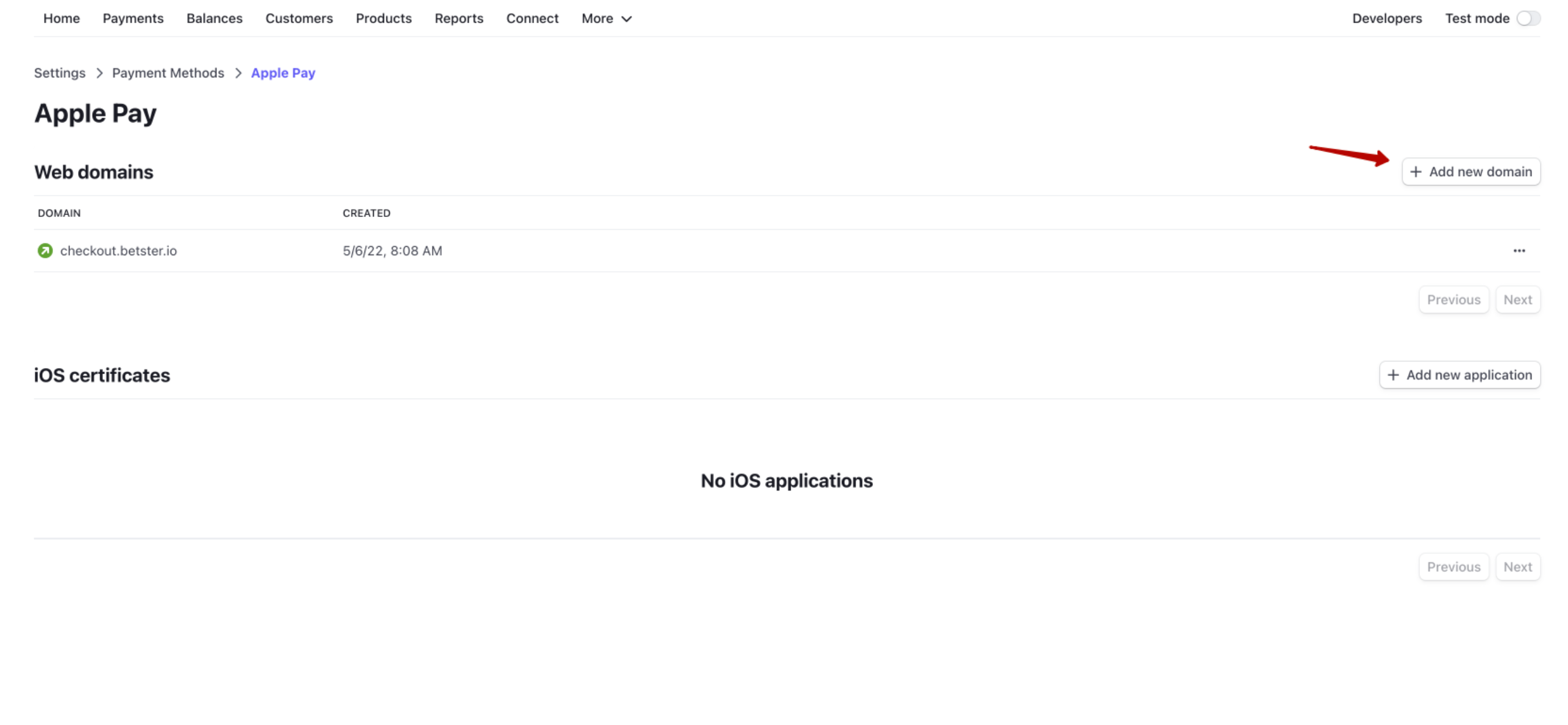 Enter your checkout domain and download the certificate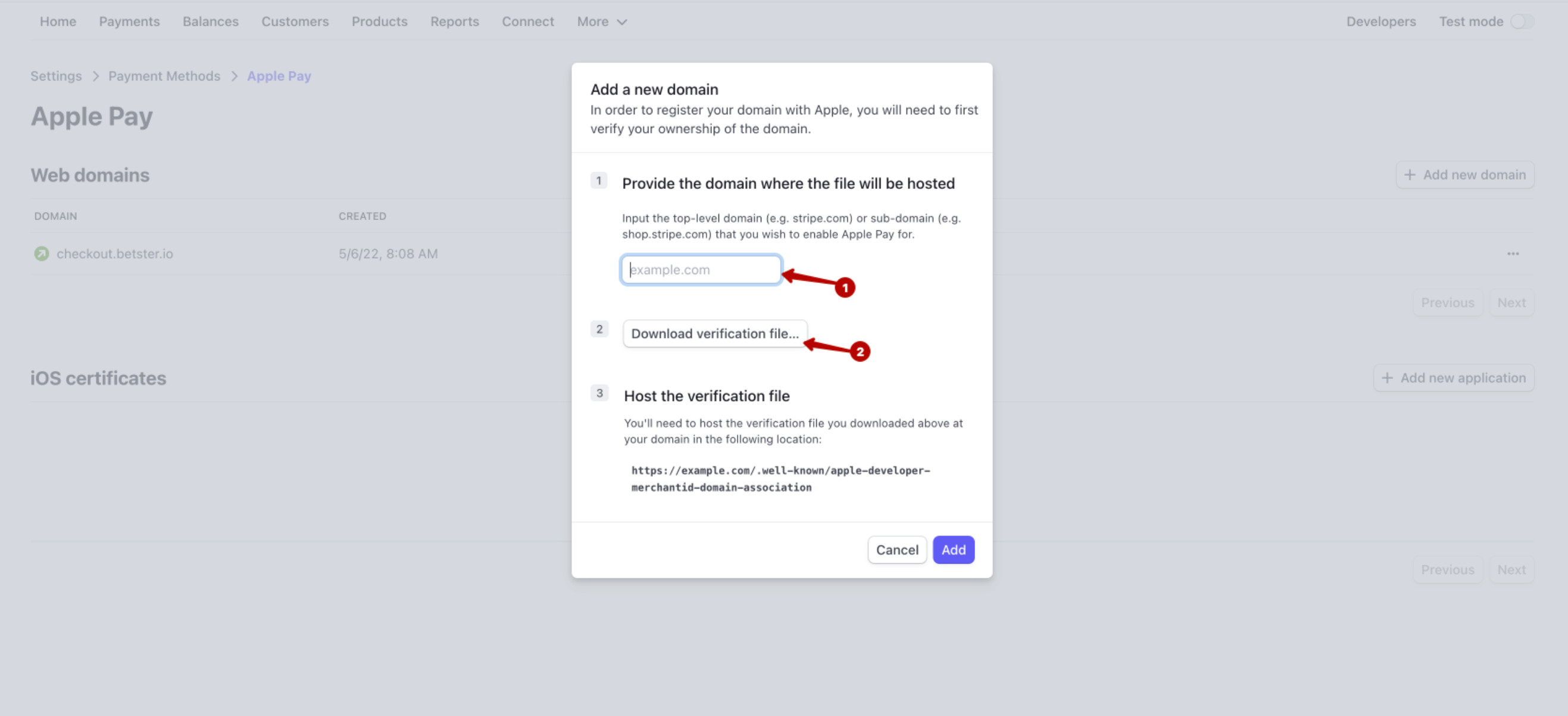 Upload the certificate in Subbly's admin
Go back to Stripe and click Add
Hooray, you're ready to accept payments with Apple Pay!
If you want to enable
Google Pay
too, you simply need to turn on its toggle and make sure your Stripe account country was selected.
Did you find this resource helpful?