How to transfer domain between sites on Subbly?
How to transfer domain between sites on Subbly?
Updated by Jun Hyeok Yang
Let's say you built a landing page for pre-launch but the time has come to show your main website to the! Switching between those will take you only a few minutes.
---
The process
If your current site is live, you must be already familiar with the procedure to connect your domain, so when you are looking to transfer it to a different Subbly site, all you have to do is: 
1. Trash the domain from the previous site by pressing the connect/disconnect button of your Domain App: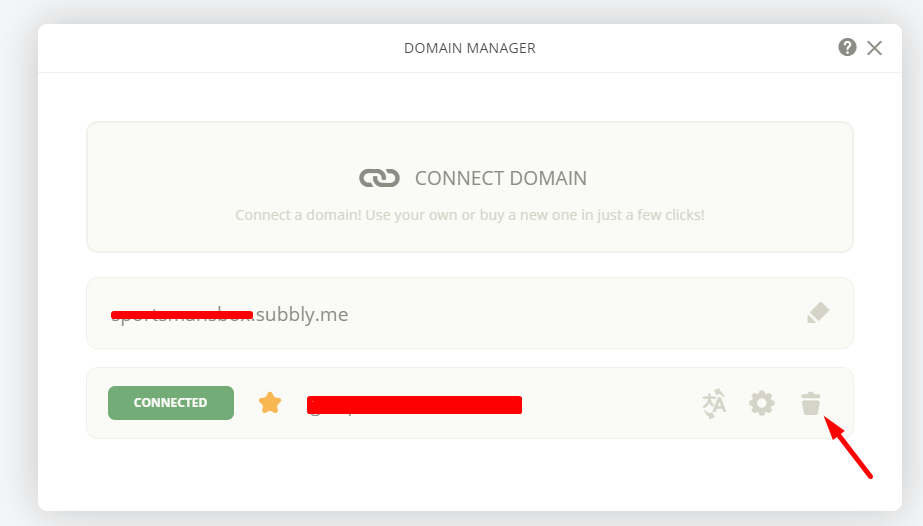 2. Once disconnected, head over to your new site (by accessing the website builder for it from My Sites), open the Domain App, and repeat the steps to connect your domain.
Note this process applies not only if you are moving over from a landing page, but anytime you want to set up your domain on a different created site.
Easy, right? Basically, you cannot have two or more websites connected to the same domain at the same time (not even if one is active and the other inactive).
---
If you need further assistance, please don't be shy and reach out to customer support.
Did you find this resource helpful?