We've emphasized on multiple occasions how important the efficient text content is for your website. It's defining the message that needs to be delivered to your site visitors, while the smartly chosen Typography determines the visual impact your content leaves on the readers.
---
Getting started
Fonts App on your Dashboard enables adding loads of great Font Styles that can be used on your website.
Just open the App and you'll find all the fonts available by default in My Fonts section. Simply hover over the Fonts and you'll notice options to add the Font Styles available for certain Languages from drop down menus.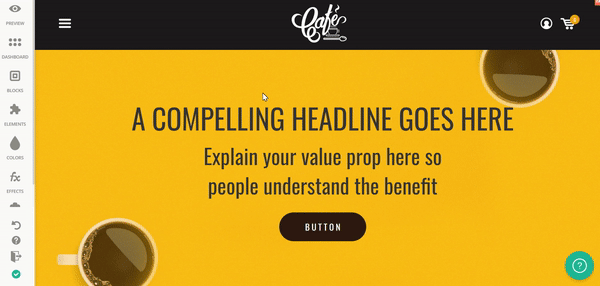 Now we can move to Font Library to make use of new Fonts from Google Fonts on tap.
As you see, you can filter the Fonts from the list of Typefaces, select from Languages supported by the specific Font , choose the Number of Styles available, etc. Keep in mind, that the number of styles allows your fonts to be displayed in different formats, such as bold. Not having necessary font styles will disable the bold setting and you won't be able to use it! Therefore, if possible, activate the relevant font style.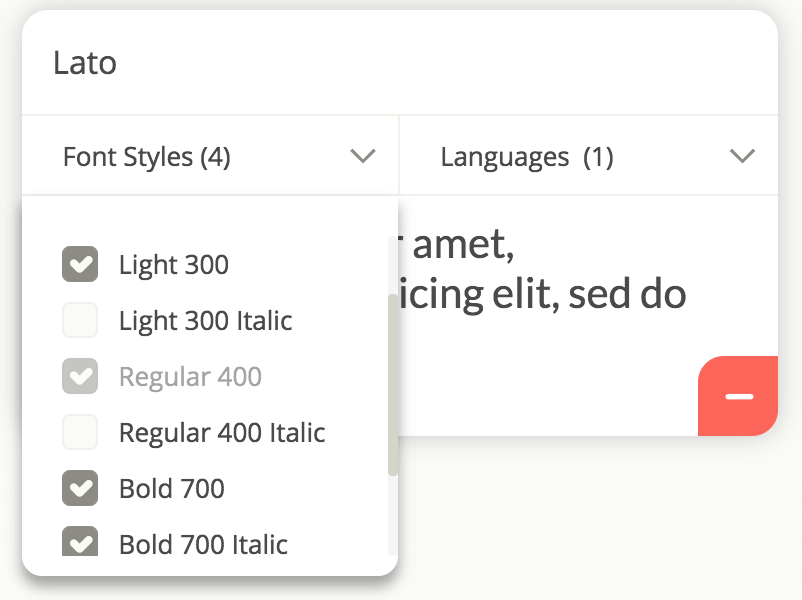 All you need to do to boost the fonts available on is search for the suitable Fonts and click 'Add'.
Once you've added the new font, it will automatically appear in My Fonts section, and it can be used on your site, as well as on the Panel enabling editing the text.
Make sure to scroll down to find all the new fonts.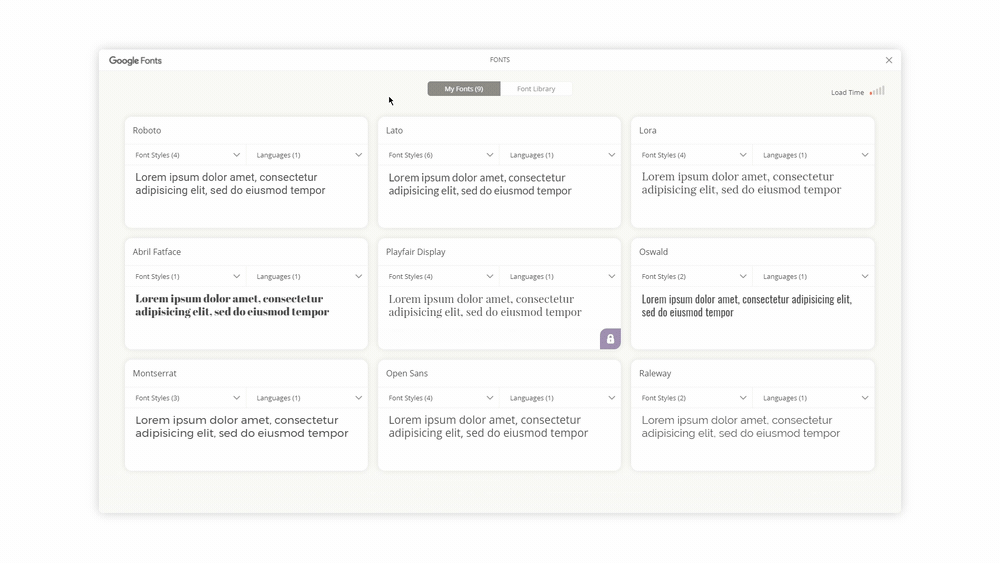 ---
Uploading custom fonts
Subbly has another cool option that enables you to add custom fonts. Custom fonts can help you freshen up your website and stand out. As mentioned above, simply head to My Fonts section and hit the + icon to upload your own. 
Keep in mind that the supported formats are ttf, otf, woff.
You can easily remove the previously added font by simply clicking the Remove Font button in the bottom right corner of the font card.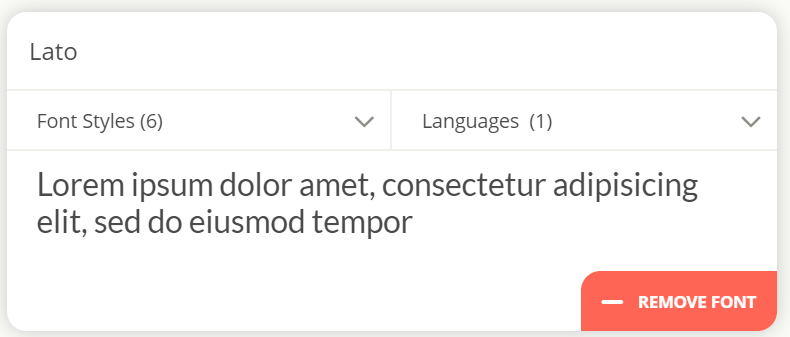 We highly recommend using up to three different font styles to optimize your page load speed as adding more fonts may affect your website's overall page speed. Besides, it is more appropriate UX-wise as the usage of too many fonts on your website won't look eye-flattering and user-friendly! You can always check the status of your Load Time at the top right corner of the Fonts App.

Did you find this resource helpful?