Getting started with Dashboard and Apps
Getting started with Dashboard and Apps
On Subbly website builder v3, you're presented with the whole set of apps that will make creating and managing your site super easy! These can be accessed by simply clicking on Dashboard icon on the left sidebar of your builder admin.
---
Overview of the website builder dashboard
Let us take a look at a complete set of the Apps that will bring your website to a whole new level!

You can manage your pages from your Pages App, improve your SEO, change or reset your templates from the Templates App.
Make your site look much better with the pictures from our Media App. Polish the style of your page using our Designer Tools. Control your domain settings through Domain App. Create logos with our Free Logo Maker App. 
You can easily add Languages, Articles, Fonts and of course make use of our Integrations App, cause we have lots of awesome integrations (and are constantly adding more).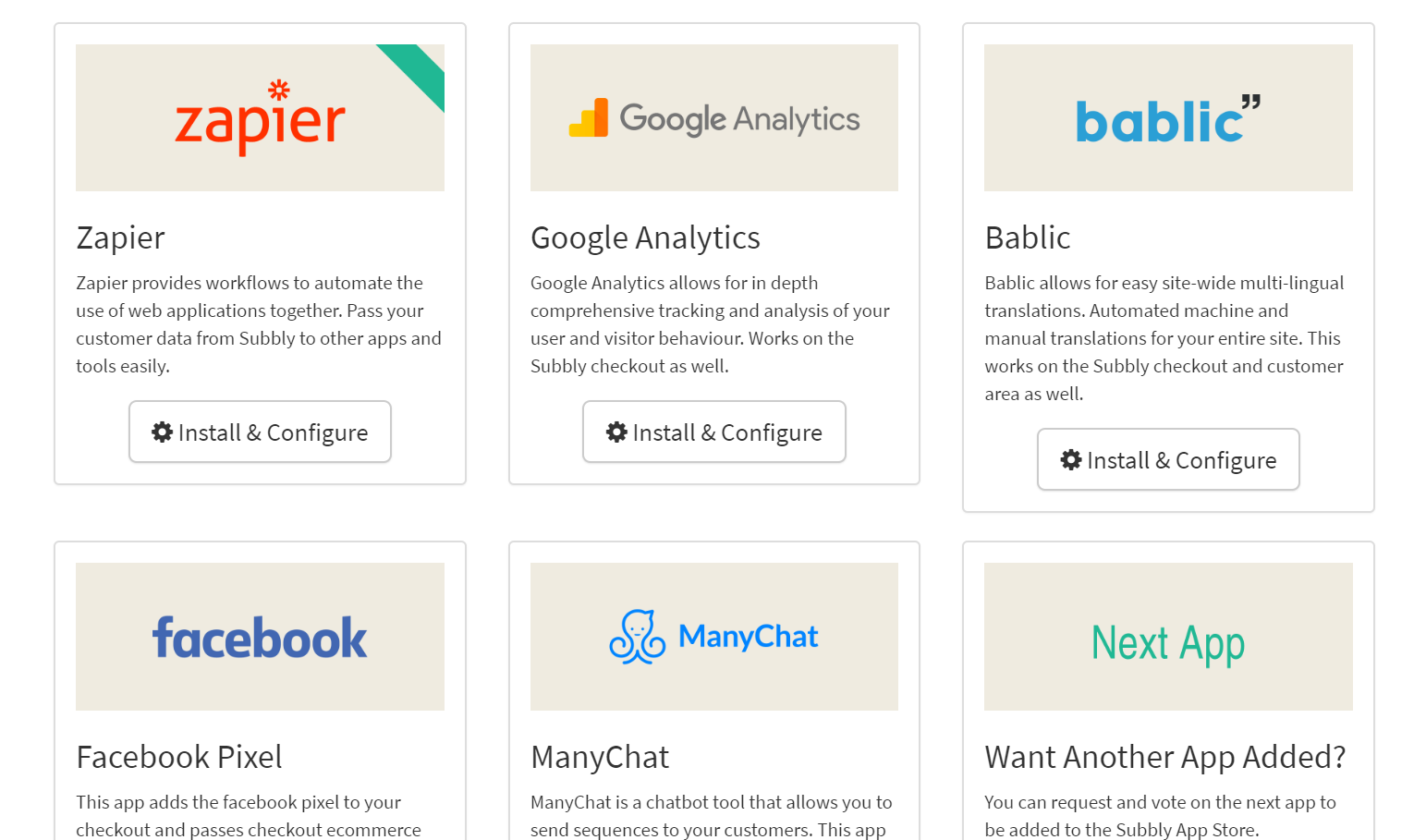 Feel free to share your thoughts and suggestions with us, as well as ask any questions through the chat box in the lower right corner and our Support Team will be there to help!
Did you find this resource helpful?