Handling customer email notifications through Subbly (Templated emails)
Handling customer email notifications through Subbly (Templated emails)
On Subbly, there are certain events that automatically trigger notification emails that are being sent to your customers. As we tend to provide solution which is as flexible as possible for you, these are also completely programmable and you can manage the emails from here.
---
How to enable/disable email?
You can easily enable or disable specific email by toggling the switch in the caption of an email as in the picture below:

---
Can I add an event that will trigger the email?
Unfortunately, we don't have such capability as of yet. We do believe that we covered all main events after which the email should be sent to the customer though (new subscription, upcoming renewal, abandoned cart...). 
If you'd like to create your own events and email chains, you can always use integration with any of the email providers that we offer on our App Store (you can link directly with Mailchimp or use Zapier integration if you want to use some other email marketing service). 
---
Can I change the body of an email?
Sure thing! You can completely alter the default email templates we have here to perfectly match the message and lingo of your business. 
Please note that this is not a simple text editor but an HTML editor which enables you to use variables for certain values you want included in an email (such as customer's first name or order ID etc...). You can see all available variables which you can include in your email body on the right side of the email template editor.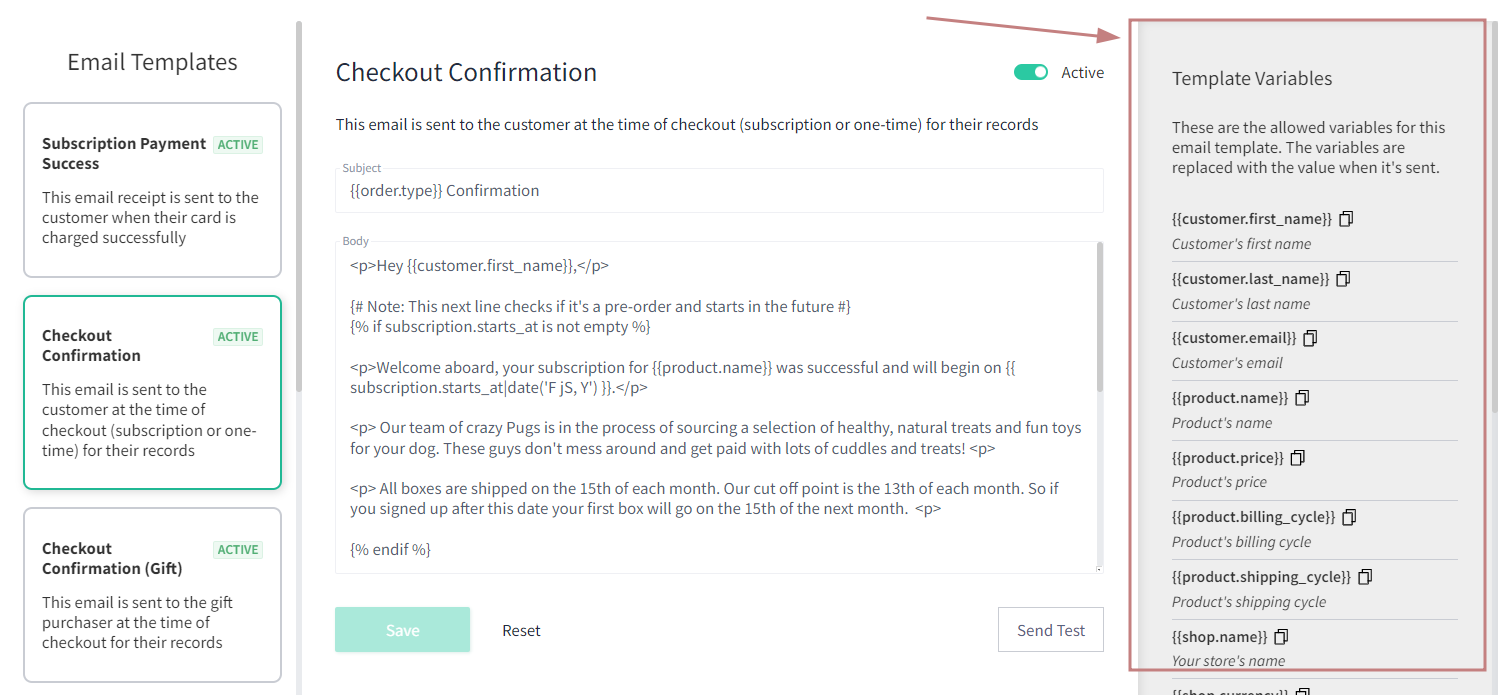 ---
Can I include my logo inside the email template?
Yep, with a little knowledge of a simple HTML this  is possible as well
All you need to do is to upload your logo image to one of the free pic hosting services (such as this one), grab the image URL and use HTML to address it within your email template. 
This will add a logo image to your email template where you added the code (you can use further CSS styling to position it on the template with using width, height etc...).
---
Can I change the email address my emails are being sent to my customers?
This is not an option yet. But we're already working on a better white labeled solution which will make it possible for us to send emails from your own email server. 
---
Can I send a test email to see how it looks like?
Absolutely! You can use the Send Test button to send a test email to the email address associated with your merchant account on Subbly so you can review it prior to setting the email template live.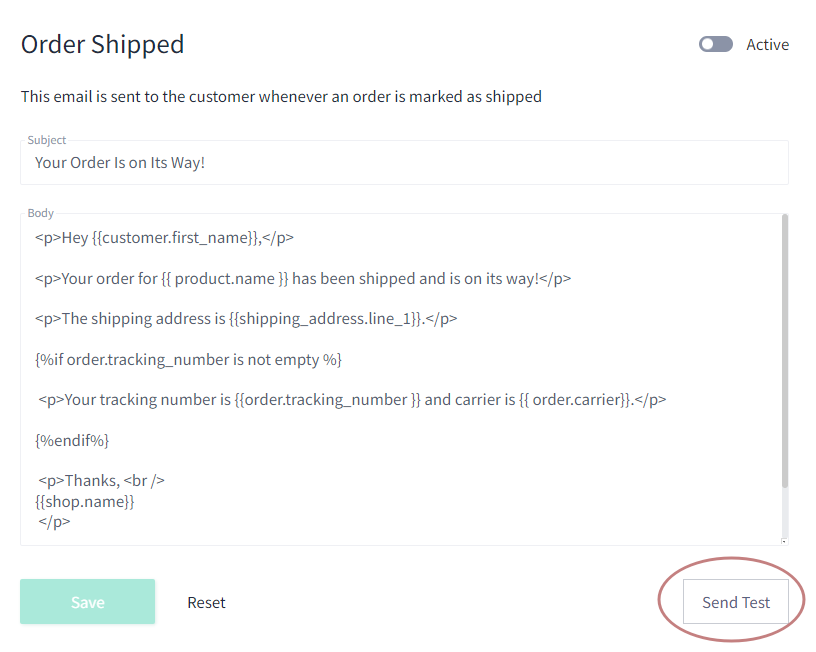 Please note that test emails do have a test values which will not correlate with the actual values of your store, so keep in mind that this is in fact usual behavior, and not a bug.
Did you find this resource helpful?