How does skipping/pausing work?
How does skipping/pausing work?
Did you know that your subscribers are able to skip a shipment on their subscription? Allowing for this will make it super easy for you to retain your customer's subscriptions and to reduce churn since your subscribers won't need to cancel their subscription entirely 👌
---
First things first, if you don't want your customers to be able to skip a payment (and pause their subscription) please note that you can always enable/disable skipping option on your store from here by simply toggling the appropriate switch. 

Furthermore, you can set minimum number of payments before customer is eligible for skipping. 

Please note that setting a value of 0 would mean that your customers will be able to skip since inception of their subscription. 
Input here presents the number of payment periods a customer is skipping. This might not be months if your product setup has a shipping period which is greater or less than a month (week or a year, for example). If your customer is charged once a year, setting the value of 2 would mean that customer would be able to skip a payment after he is through 2 payments, which would be equal to 2 years of his/her subscription. 
---
How customers skip/pause a payment?
Customers can manage their subscription and skip a payment from their customer login area. Please see the following video to see what they need to do in order to pause their subscription 👇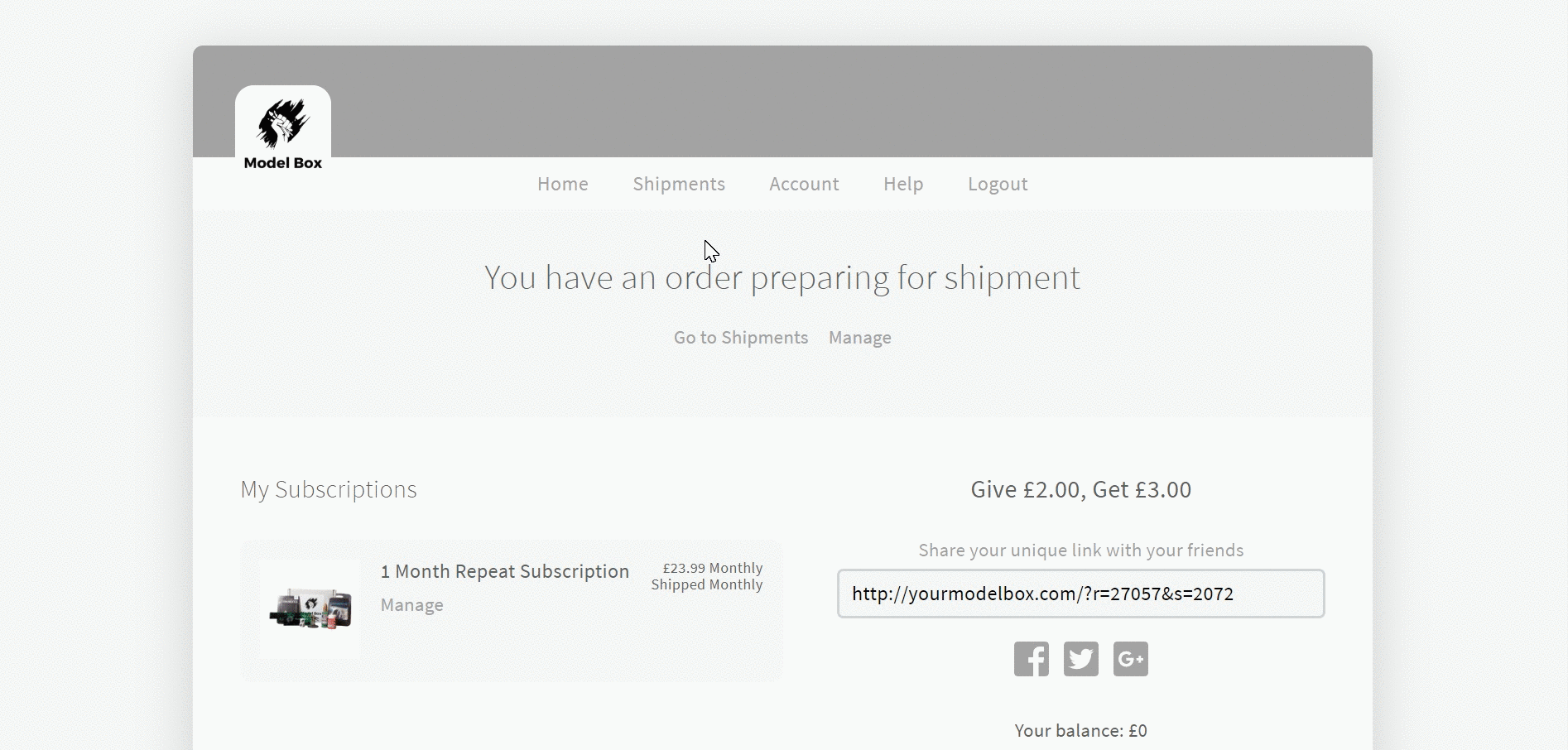 When opting to skip a payment, your customers will be presented with the calendar widget from where they will be able to choose for how long they want to skip a payment, similar to the one you can see below 👇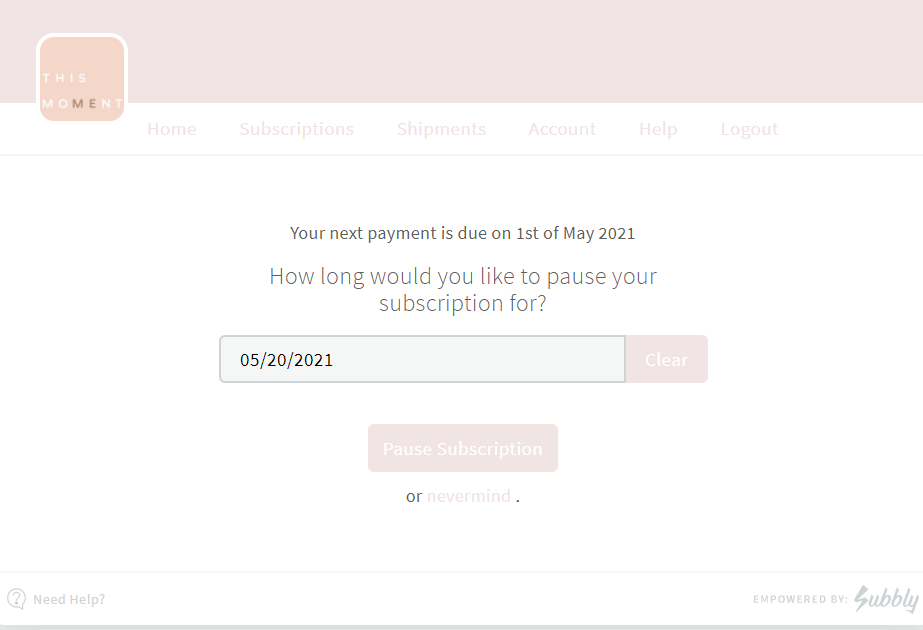 ---
Important considerations
Customers are able to skip from 2 to 6 payment periods when choosing to skip. This means that, if the customer is subscribed to the monthly product, he/she will be able to choose between 2 and 6 months of skipping. 
If customer has outstanding invoice (is in Past Due status), he/she won't be able to skip a payment until the invoice is resolved. You can see

HERE

for more info on how you can manually handle customer's invoices. Please be aware of the repercussions of forgiving vs. voiding the invoice. If the invoice is void (and not forgiven), customer will still be in PAST DUE status and won't be able to skip/pause the next payment. 
Meaning of different labels for the customers is explained in more detail 👉
HERE
. 
When customer is skipping, Skipping label will be added to his/her customer profile within Customers section.