How does the pre-order setting work?
How does the pre-order setting work?
You maybe want to allow your customers to pre-order your product, so you can have your customers in line once you decide to open your store officially? No problem!
---
How to set this up on Subbly?
Head over to subscription product creation page
Go to additional settings and you will get this window like shown below:
Set the pre-order end date, when billing will begin

 Click on "Save'' and you're good to go!
Note: you can also charge a one-time setup fee for your subscription products, like shown in the image above!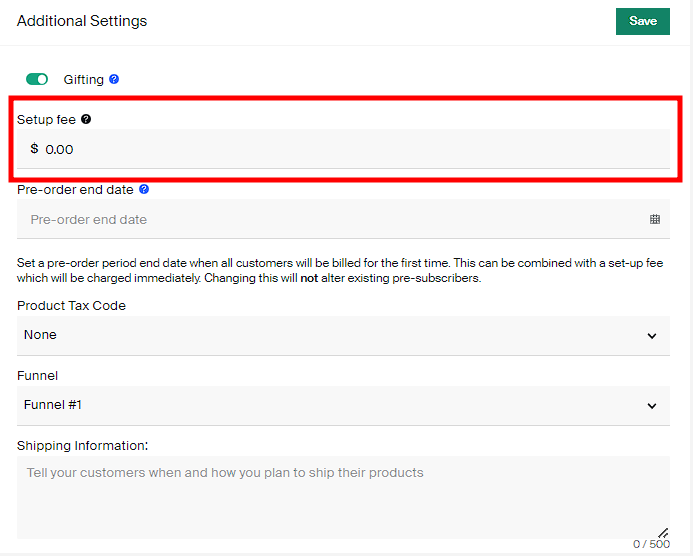 You can also provide shipping information in this section which will be relevant with or without the pre-order date so the customers have added info about the delivery of their products, visible on the success page!
---
How pre-ordering works in practice?
In order to understand pre-order mechanics, here is a simple example of how it works:
Subscription product is set live on May 15, with pre-order end date set to June 1;
Customer pre-orders product on May 20, no billing occurs (except if there is a setup fee, which will be charged immediately);
Customer is billed automatically on June 1 and the product is due for shipment;
Your customer will be re-billed on the same day each month after that.
---
Important Information
If your product has setup price (one-time payment that is billed to customer only once, when he subscribes to the product), setup price will be billed to the customer the moment he pre-orders the product (May 20 in previous example)
Did you find this resource helpful?