How to change the shipping address for a customer?
How to change the shipping address for a customer?
So your customer is moving out? Needs his/her box to be delivered somewhere else? 🚁 No problem! You can easily change the shipping address as explained here ⬇️
---
Go to the profile of the customer in question and look up for the Subscriptions section that displays on top. Click on the three dots to the left and then on Change shipping address: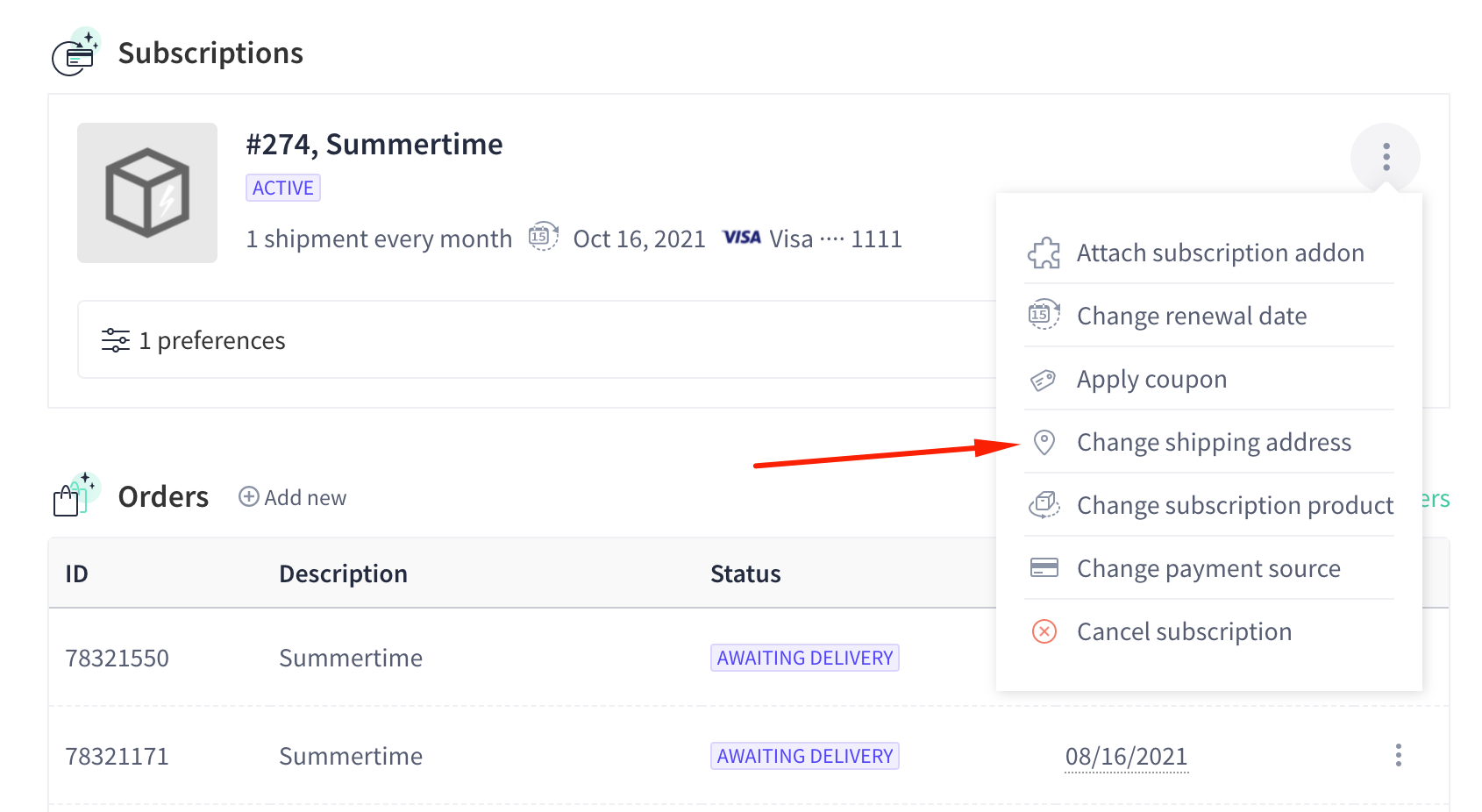 You'll be presented with the widget to add a new shipping address so just complete every field and save it. Once done, you'll be able to select the address you've created and where orders will be sent to going forward: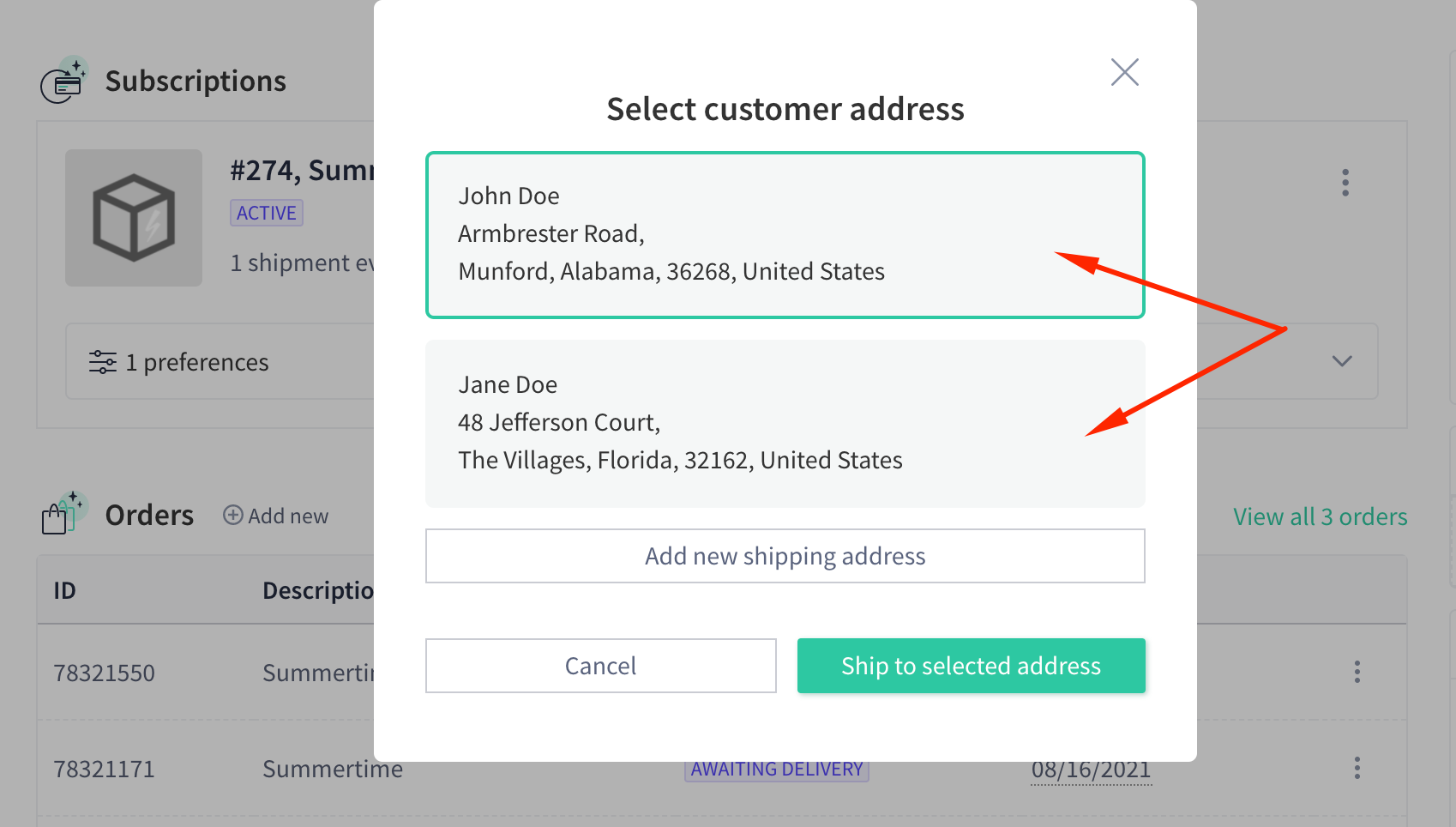 Done! 👏 Starting from the next renewal, orders will be generated with the new shipping address that was selected. 
---
FAQ
Can I edit a shipping address?
You can! While on the customer profile, you'll see the Addresses section to the right, in between Tags and Account Credit Balance. Click on the pencil icon to edit the information (you can edit any saved addresses and even add more 😃):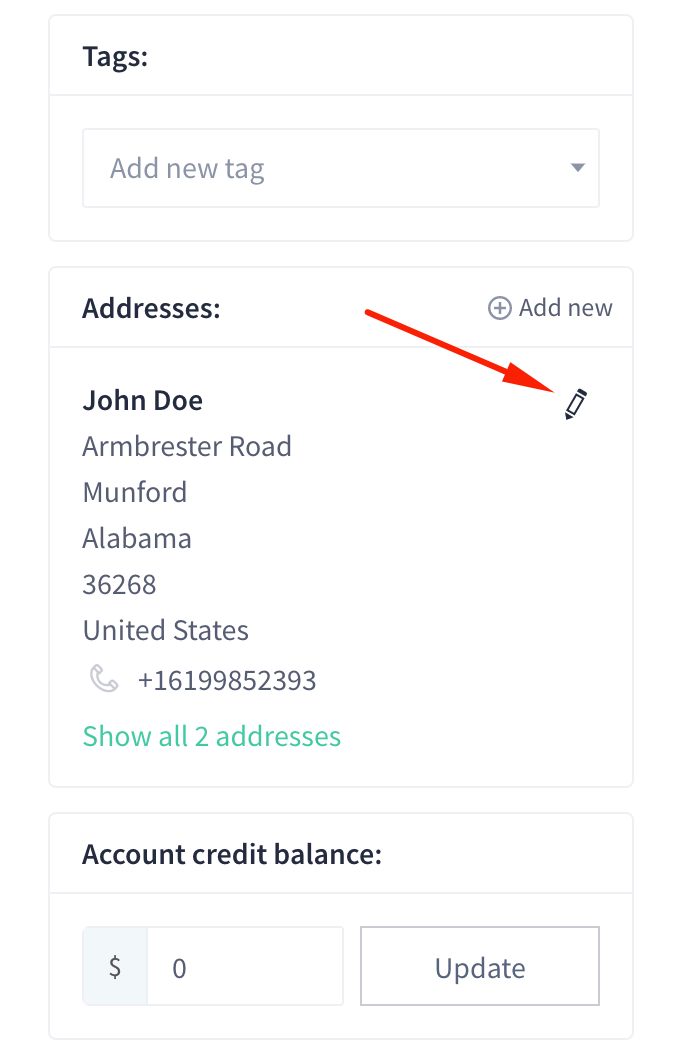 Will changes apply to existing orders?
Yep, if you edit the address that was being used for the already created orders, they will update with the new information too.
Got any questions? Let us know.