Configuring SSL for your website
Configuring SSL for your website
All sites that you built on Subbly's website builder are fully SSL secured. You literally don't have to do anything instead of connecting your own domain to your Subbly site, and the SSL records will automatically be added for you.
---
How to configure it?
Once you've connected your own domain to your site, you will see the following if you click on the little gear icon which you can find inside the Domain app of your builder's Dashboard.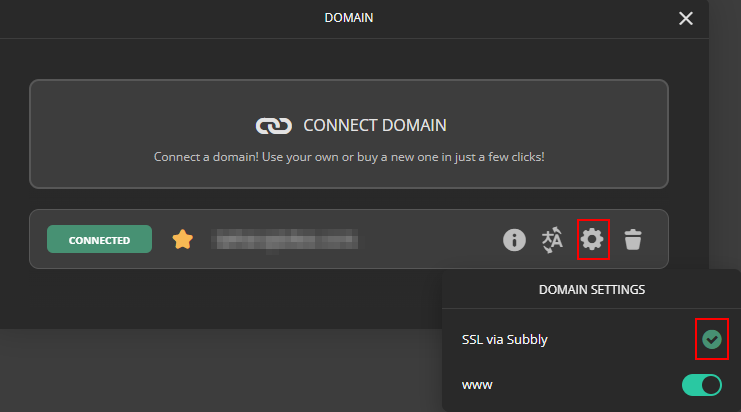 This means that your site is already SSL secure.
Sometimes it can take up to 24 hours for the SSL certificate to fully propagate, so please make sure to give it some time. If there is an error with this, you will see a yellow question mark instead of the checkmark here. You'll get more information about what's the problem with propagation on hover.
For more clarity, make sure to double check the video on how to connect a custom domain to your website down below.
Did you find this resource helpful?