Articles and Article Categories element
Articles and Article Categories element
Are you a blogger who wants to run a professional blog to share his thoughts with the world or simply wish to include some series of how to's to your website about stuff related to your business? No matter the case, you'll surely find the Articles App pretty helpful on your way!
---
Getting started
To add Article Element, drag and drop the 'Articles' icon to the canvas.
Let's publish one of the Drafts right away.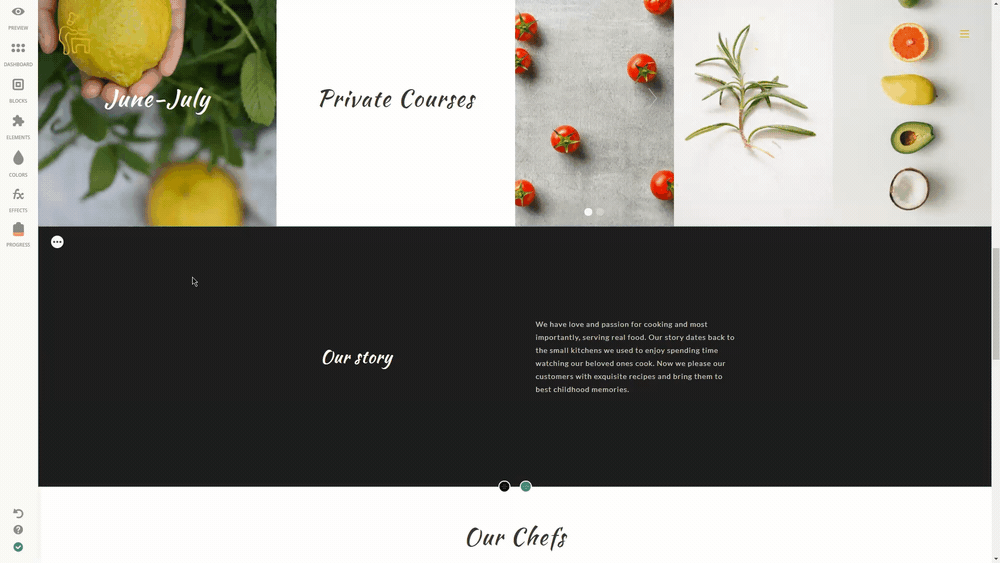 If you have already published articles, they'll be instantly added to your page.
---
Settings
You'll find loads of options available in element's settings that can be used to make the Article fit the page's overall Layout perfectly!
Check the Categories and the Number of Articles you want to be previewed on your page as well as their Ordering. 
Play with the switchers in General Settings to give the Articles the desired look and feel!
You can customize the Article Buttons from here as well.
And finally, you can decide whether you want to go with a Standard or Masonry layout from the Layout Section.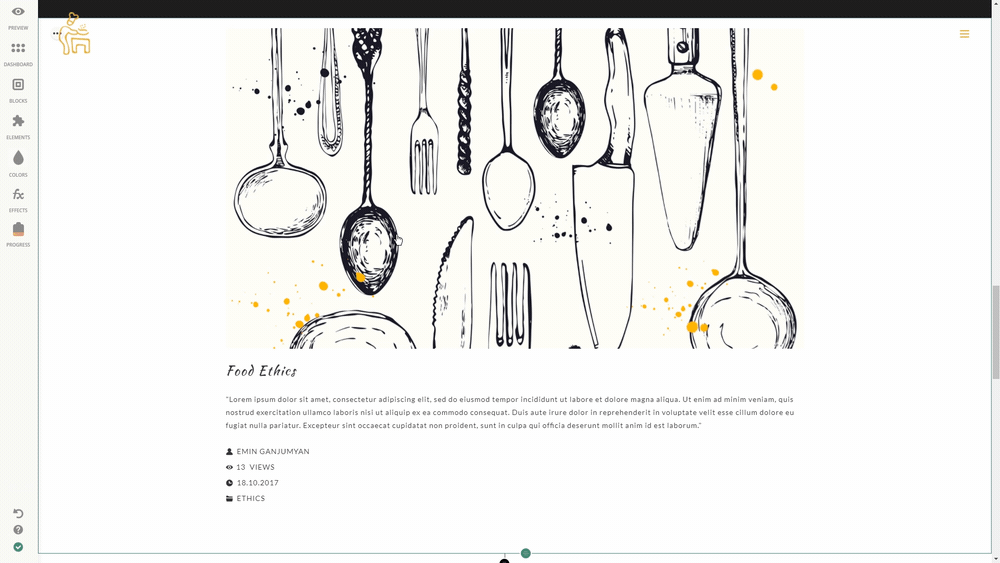 ---
Styling
What about customizing the Article Styling like this?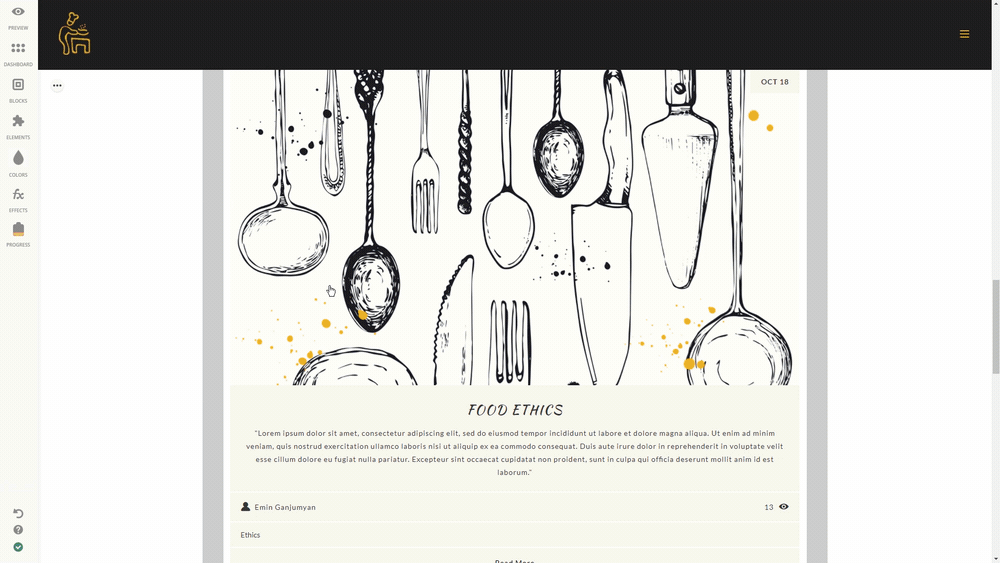 Then, hit the Alignment icon and choose the desired one.
Before you're done, make sure to check the Visibility settings. It enables making a certain Element appear on Desktop or Mobile only, or everywhere by default. Simply hit Visibility Settings and choose the desired option from the drop down menu to get full control over the visibility of the Articles on your pages.
Mind the Location visibility as well. Include or exclude specific cities or countries or set the appropriate Custom IP.
---
Article Categories
You'll find Article Categories Element right next to the Article in the Elements section. It can be pretty helpful when it comes to having all your Articles grouped in a nice and neat way.
---
Related Articles
Featured articles highlight blog posts you want to bring to your visitor's attention. In other words, you display them on the page that your site visitors are currently on.
You can display it by:
Enabling the 

Featured 

button on Editor for each Article respectively.

Setting Tags for your Related Articles.

Moving to a Single Article page and adding 

Related Articles

 element from your Left Panel to your crafting area.

All's left to be done is picking the one you want to see on your page, hitting

 'Publish' 

and voila!
You will need to choose featured articles for each article that you have.
Did you find this resource helpful?