Checkout customization options
Checkout customization options
The best checkouts will have a clear flow and will be designed to be easy to use for the user. Learn what can be customized at Subbly's checkout to increase your conversion rate.
---
Can I change the order of checkout screens?
The checkout process is hard-coded, meaning most settings are not editable with default tools. As of now you cannot change the order of the checkout screens. E.g., presenting the survey at the end of the checkout, ask customers to answer the survey before selecting a pricing plan. You can use survey single-step layout to reduce the number of checkout screens and make your checkout process more user-friendly by following the instructions found here.
If you don't want customers to select the plan during checkout, we suggest creating one product per plan instead of adding several plans under the same product, and display all of them on your storefront. 
You can use our funnels feature to build up your own purchase flow. 
Can I add my branding to checkout?
If you need to add your logo and your brand color, please follow the instructions here.  Also note that if you want to change terminology/translations at checkout, you can use our editor.
Can I remove/add buttons to checkout?
To remove/add new buttons and customize fonts you can use Google Optimize by following the instructions found here.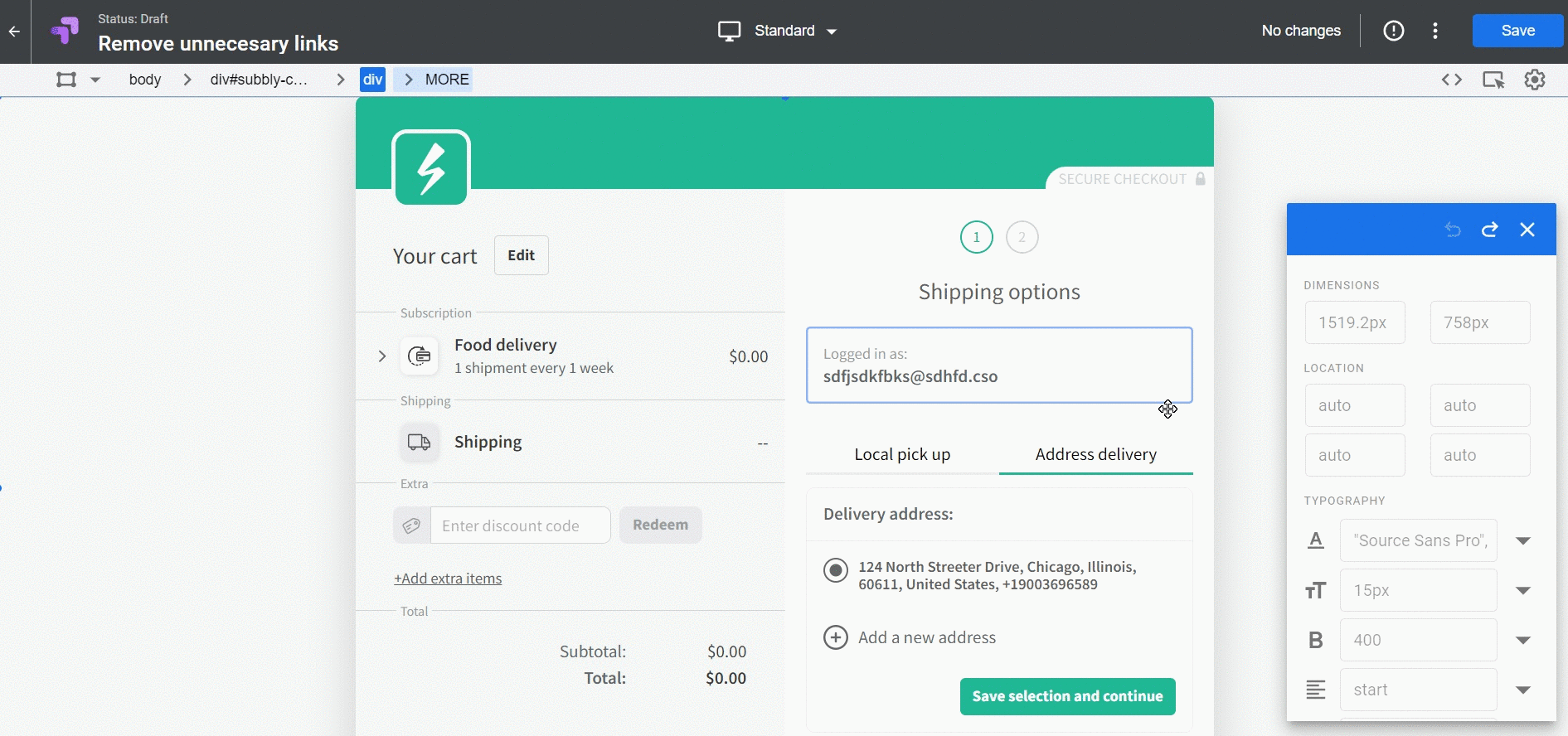 Please note that it is not advisable to remove required input fields from checkout.  
Can I get help to customize my checkout?
Subbly has a pool of Experts from different fields and expertise (web design, growth & retention, Subbly set up, etc ...) which you can reach out directly to in order to help you get the most out of Subbly? Please take a look here.
---
Got any questions? Let us know.
Did you find this resource helpful?