Updated by Andrija Krstic
Hi Subblians, it's Andy from Subbly.
As lots of you might know, I and part of Subbly's team are from Ukraine. Luckily, all the team members and their families are safe now. Unfortunately, that's not true for the whole country. Ukrainians have been undergoing nightmarish challenges every day for 47 days in a row. 7.5 million people lost their jobs, incomes, and usual lifestyle. Lots of people have become homeless. Many young guys have joined territorial defense or even armed forces without having solid military equipment. The war is going on, and we don't know when it will end.
With that being said, I've discovered that even without direct involvement in the war, I can help the Ukrainian armed force, newly recruited warriors, and those who struggle with a small fundraising initiative by using the tools I have access to. The main idea is to empower merchants and webmasters all around the world to support Ukraine.
We've developed a small banner that appears on the bottom of the screen and can be easily embedded into any website with an appeal to support Ukraine.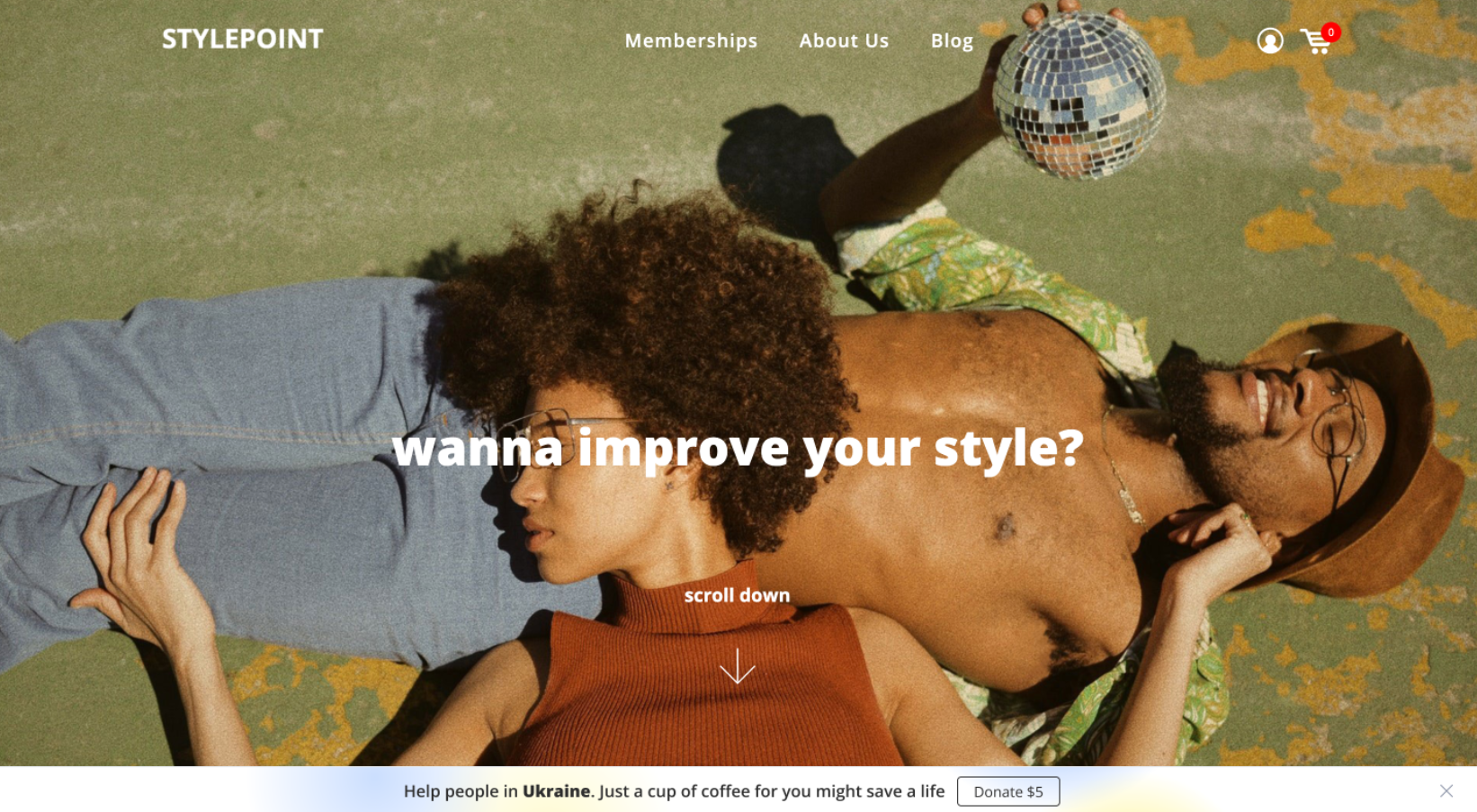 To participate, you just need to install the banner into the <head> section of your website. I encourage you to tell your friends to do the same.
<script src="https://cdn.jsdelivr.net/gh/yardobr/helpukraine/src/scripts/index.js" async></script>
Also, check how you can customize Subbly's checkout using Google Optimize
at this link
.
Thanks in advance!