How to pause/resume customer's subscription?
How to pause/resume customer's subscription?
We recently introduced a new update to the pausing feature which will allow the users to pause their subscriptions without any specific date in mind and resume it as such, per their liking. 🙂
---
How customers pause a subscription?
Pausing a subscription is done directly from the customer portal area! With the new update, users would be able to pause without setting any specific date and even un-pause at any time when they decide to keep receiving their box. The only thing that needs done here in order for this to work is enabling the Pausing facility in the Advanced area in the admin.

Once activated, it'll allow the users to make changes as explained above simply and without much hassle and resume at any point they wish. 😎
Something to keep in mind is that you can use automations with our new
Automation
 trigger
"Subscription paused". So you can, for example, set up an email to be sent in a couple of days after the subscription was paused, and another one in a month, and so on, in order to keep communicating with the customers dynamically.
---
How you can pause customer's subscription from inside the admin?
If you want to pause the subscription on behalf of the customer, you can as well do that from inside the customer profile on your admin 😉 This can be done from inside the customer profile by selecting the following option: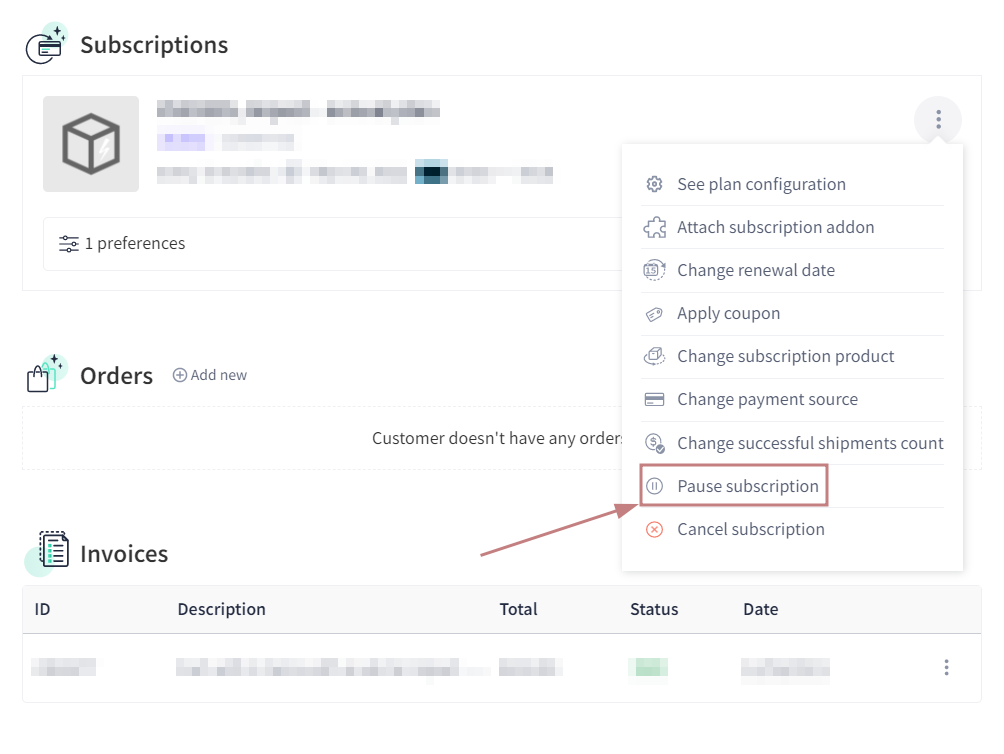 ---
Learn more about skipping part 👉
here
.
As always, feel free to reach out to the support team 24/7. 😉